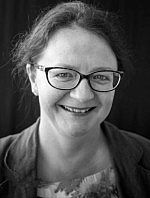 Prof
Jackie Cassell
Biography
Jackie was born and educated on the Isle of Sheppey, in North Kent https://en.wikipedia.org/wiki/Isle_of_Sheppey, where she has served on the NHS commissioning board in recent years. She studied medical sciences and English literature at the University of Cambridge, then completed her medical degree at the University of Oxford. She worked as a junior doctor in North Wales and East London, then took a degree in philosophy at the University of Sussex while working part time as a family planning, sexually transmitted infections, A&E and blood transfusion doctor.
Having established an interest in sexual health and infectious diseases, Jackie trained as a specialist in genitourinary medicine (sexually transmitted infections and HIV) and in public health medicine in London. She was very lucky to be appointed as a Wellcome Trust Health Services Research Training fellow for her doctoral studies in the Department of Sexually Transmitted Diseases at University College London, allowing her to do academic training in addition to specialist medical training.
While completing her training in London, Jackie was Chief Investigator for two MRC funded studies in sexual health and electronic health records. She then came to the Brighton and Sussex Medical School during its 4th year, where she took a lead role in teaching research methods across the undergraduate curriculum and developed her research with the two host universities. She was a member of Council at the University of Sussex 2010-2014. In January 2014 she took on the role of Director of Research and Knowledge Exchange for Brighton and Sussex Medical School, supporting the development of structures and governance for clinical research at BSMS and with its partners, and from 2016-2019 she was also Head of the Department of Primary Care and Public Health.
Jackie's research and commitments are strongly linked to the region where she grew up and her family still live. She is particularly interested in supporting the development and quality of health services for coastal Kent and Sussex where there are real workforce and accessibility challenges for NHS provision.
Role
Deputy Dean (Brighton and Sussex Medical School)
Professor of Primary Care Epidemiology
Honorary Consultant in Health Protection (Public Health England)
Visiting Professor, University College London
Community and Business
Jackie is Secondary Care Member of NHS Swale Clinical Commissioning Group in North Kent, where she grew up in Sittingbourne and the Isle of Sheppey, and where most of her family still live. She has worked with schools and further education providers to improve opportunities for young people, and the availability of health care in an area with historically low access to higher and further education.