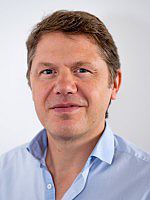 Dr
John Jupp
Biography
Dr. John Jupp joined Sussex Law School in September 2015.
John's research is centred around terrorism and criminal justice reform in post-conflict states.
John is an independent expert adviser on counter terrorism at the United Nations. He has contributed to high-level international conferences on rule of law reform in Afghanistan and has worked as an international legal expert for UNODC in Abu Dhabi and Krygyzstan on issues relating to victims of crime, countering radicalization and international human rights.
In 2016 John was successfully awarded funding from the ESRC Global Challenges Research Fund IAA and was the Principal Investigator for Sussex in a collaborative project with UNODC Terrorism Prevention Branch. The project, entitled 'Strengthening Legal Protections and Support for Victims of Terrorism During Criminal Proceedings in Afghanistan' involved a review of international and Afghan legislative frameworks and good practice guidelines; convening a 2-day conference at UN HQ in Vienna; and drafting a Good Practices report with recommendations. These are currently under review at the national level in Afghanistan.
In 2019 John successfully obtained further funding from both the ESRC and the International Development Challenge Fund (IDCF) to support his research project on victim support in Afghanistan.
John was appointed as a counter-terrorism expert for the Education for Justice (E4J) project, UN Office on Drugs and Crime, in January 2017 and was the co-lead Investigator on the first E4J project on 'Strengthening Research and Evaluation Capacity on Linkages Between Organized Crime and Terrorism Within Tertiary Institutions Globally' (2017-2019). Specifically, John has worked on the nexus between crime and terrorism in a global context as part of this project.
John also established the first in-house legal clinic at the Law School, known as the Family Law Clinic which is now part of Sussex Clinical Legal Education (http://www.sussex.ac.uk/law/clinical-legal-education/flc). Run with assistance from law students in a similar manner to a law practice it provides free legal advice to members of the local community on a range of family-related issues.
Teaching Awards
University Award for Excellence in Teaching (2017) - Outstanding Suppport for the Learning Experience of Students
University Award for Excellence in Teaching (2019) - Learning Together Award (The Sussex Clinic Legal Education Programme)
Role
Lecturer in Law and Solicitor
Director of the Sussex Terrorism and Extremism Research Network (STERN)
Director of the Family Law Clinic
Deputy Director of Clinical Legal Education