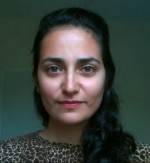 Dr
Eleftheria Lekakis
Biography
Eleftheria joined the School of Media, Film and Music in 2013 as lecturer in media and communications. Her research interests grow from the intersection of politics, economy and culture.
She holds degrees in political science (BSc, University of Crete) and media and communications (MSc London School of Economics and PhD Goldsmiths College). In 2015, she was awarded the PGCertHE (University of Sussex) and Fellowship of the Higher Education Academy.
She has been Research Fellow at the Centre for the Study of Global Media and Democracy at Goldsmiths College (University of London), as well as Visiting Scholar at the Annenberg School for Communication (University of Pennsylvania) and the Department of Letters, Philosophy, Communication (University of Bergamo).
She is currently supervising a doctoral project on humanitarian communication (Rachel Tavernor) and would welcome proposals for projects on:
promotional culture
political consumerism and consumer activism
media activism
communication for social change
media, nationalism and everyday life
popular culture and politics
For information on her research, click on the 'research' tab.
Role
Lecturer in Media and Communications
Community and Business
Co-director of the Public Culture Hub
Part of the REFRAME Collective.
Editor of REFRAME ACTIVISM - contact me if you want to write for this.
Curator of public archive Greek Docs.