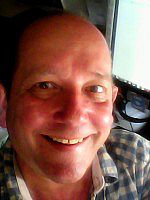 Biography
BORN AND EDUCATED IN Paris, France.
BA (Hons) Mod Langs (Fr/Rus) (Dunelm), MIL Eng (Lond), DTFLA (Edin), MSc AppLing (Aston), EdD (Sussex), MITI (Conf Int).
Role
Professeur numéraire permanent; Français. Chercheur en psycholinguistique appliquée. Directeur d'études.
I am interested in, and would welcome contact from fellow reseachers involved with, the following topics:
- Dyslexia and associated conditions in relation to adult second-language acquisition;
- Autism and associated conditions in relation to adult second-language accquisition;
- Eighteenth-Century Franco-Irish clerical and political relations;
- Filmic responses to heteronormativity in European Cinema.
Current undergraduate Content (non-language) Teaching:
Themes in European Theatre and Cinema "B" (Module: Madness, Alienation and Alterity) (Final Year); French Special Subject - Simone de Beauvoir, philosophe (Final Year); Genres in European Prose - Translation of/as Genre, and Genre and Interculture (Final Year); France post-1945 (Module: Boris Vian, existentialiste 'malgré lui'?) (Year 2); France pre-1945 (Module: Identities in Conflict) (Year 1).
Convening and co-teaching - Language Courses:
FFB - French for Bilinguals (Translation Theory and Practice; BA/BSc Year 1 + ERASMUS); Post-Intermediate French Language, French Language Year 2 (pre-ERASMUS); Final Year French including Interpreting Skills, and Translation Thème et version (Year 4).
Supervision: Dr Le Juen also offers Dissertation and Mémoire supervision to undergraduates e.g. those completing overseas British Council Teaching Assistantships, ERASMUS courses, and various Placements. His postgraduate supervision interests and expertise are detailed elsewhere but include: Interstices of post-Aristotelian phronesis and coherentist epistemologies surrounding post-mandatory exceptional second-language pedagogy; topics in Psycholinguistics generally, and notably Acquisition, Exceptional Language Development, and Bilingualism; the Applied Linguistics of French and of English; and C18th Franco-Irish clerical relations.
Student Consultation
Tuesday 13.00 A57
Wednesday 13.00 A57
Supervisions and other consultations by appt only (alfe1@sussex.ac.uk; 7409), as I teach / supervise in my study.