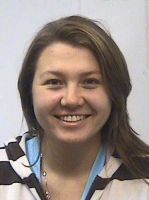 Dr
Malgorzata Sulimierska
Biography
Malgorzata (Gosia) Sulimierska is a Teaching Fellow in Banking after having joined the School of Business, Management and Economics in September 2013. Over the years she was awarded several teaching awards the BMEs Oscar award for the Best seminar tutor (2013), Excellence in Teaching Award (2015, 2016) and Student-Led Teaching Award (2015, 2016).
Qualifications
She graduated from University of Sussex (DPhil, MA, PGCertHE), and Warsaw University (BA and MA).
Activities
Presentations at conferences, seminars
INFINITY Conference on International Finance, Valencia. Spain, 12-13 June, 2017.
Clute Institute's International Business Conference in Munich, Germany, 2014.-Best Paper Award 2014.
PhD Conference at University of Sussex, Brighton, England, 2013 and 2014.
Phd Conference in Monetary and Financial Economics at University of the West England, England, 2010 and 2014.
International Trade and Finance Association's Eighteenth International Conference in Lisbon, Portugal, May 21-24,2008. First Place Co-Winner, Best Student Paper Award 2008.
INFINITY Conference on International Finance, Dublin, Ireland, 2008 and 2009.
ESDS International's 2008 annual conference "The Changing World " in London, 1st December, 2008.
5th Annual West of England and Wales PSA Postgratuate Conference, University of Bristol, England, 2008.