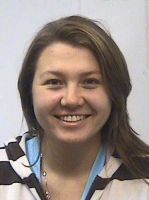 Dr
Malgorzata Sulimierska
Biography
Dr. Malgorzata Sulimierska (Gosia) is a Senior Lecturer in Banking and FinTech at the Department of Business and Management for the University of Sussex Business School and is a Fellow of the Higher Education Academy.
She also has an Oxford Fintech and Blockchain Qualifications from the University of Oxford, and a PhD in Financial Economics from the University of Sussex (UK). She is involved in research and teaching at numerous institutions, Lancaster University (UK), Catholic Leuven University (Belgium) and Loughborough University (UK). Her excellent teaching skills have been valued by several teaching awards, the BMEs Oscar Award for the Best seminar tutor, Excellence in Teaching Award and Student-Led Teaching Award.
Her remarkable passion for teaching and discovering new areas of development guides her interests towards FinTech, Banking digitalization, Financial literary, Financial inclusions and political uncertainty.
More information see http://sulimierska.com/

Role
Senior Lecturer in Banking and FinTech
Director of BSc Finance and Technology