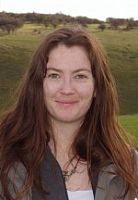 Dr
Leanne Proops
Biography
Postdoctoral Research Fellow, University of Sussex, 2013 - current.
JSPS Postdoctoral Research Fellow, The University of Tokyo, 2012-2013.
Ph.D. Psychology, University of Sussex, 2012.
Awarded Cozzarelli Prize 2009 for best PNAS paper in Behavioral and Social Sciences in 2008.
MSc Animal Behaviour (Dist.), University of Exeter, 2006.
BSc Psychology (1st Class Hons), University of Sussex, 1997.
Role
Postdoctoral Research Fellow on a 3 year Leverhulme Project Grant awarded to Professor Karen McComb investigating the relationship between individual differences in socio-cognitive ability, temperament and success in a non-human species - the domestic horse.