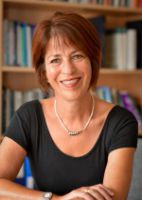 Prof
Elaine Sharland
Biography
I am Professor of Social Work Research, My primary research interests are in the development of methodologies and capacity for interdisciplinary social work research, the relationship between theory, research and practice, and the constructions of risk and of social work in public and professional discourses and practices.
I am currently Chair of the European Social Work Research Association, and was co-founder of the Association and its flagship European Conference for Social Work Research. My other international roles at present include: Honorary Professor at the Department of Social Work and Social Administration, Hong Kong University and Visiting/Conjoint Fellow as the School of Humanities and Social Sciences, University of Newcastle, New South Wales.
I have also taken active research leadership roles in UK, including as Co-Chair of the UK JUCSWEC Research Committee (2011-15) and Strategic Adviser for Social Work and Social Care Research to the UK Economic and Social Research Council (2008-10) and Director of the Sussex Registered Provider of Knowledge Reviews for the Social Care Institute for Excellence (2007-12).
I was formerly director of Research and Knowledge Exchange and Deputy Head of the School of Education and Social Work. I have also been Director of the Social Work PhD and DSW programmes at Sussex; I continue to be an active supervisor of doctoral students and welcome new applications (please see my Research Interests). I teach mainly on the MSc in Social Research Methods and Continuing Professional Development programmes for experienced practitioners, and contribute to others.
Recent Projects
Children, young people and families using social work services in four UK cohort studies: Patterns, outcomes and change: Funded by the Nuffield Foundation (October 2013 – March 2015), this was a collaborative project with colleagues at the Universities of Cardiff and Lancaster. It drew on four national cohort studies, spanning two decades, to study the patterns, outcomes and changes over time of children's, young people's and families' contact with social work services. In particular, it looked at what distinguishes those who do and those who do not use social work services despite similar difficulties, and the differences in their outcomes.
Beyond the risk paradigm in mental health policy and practice: This co-edited book project, in collaboration with colleagues from the Universities of Tasmania, Connecticut and Kent, was one of a three volume series exploring the dominance and impact of 'the risk paradigm' in the mental health, child protection and criminal justice practice arenas. The 'mental health' volume critically engages with the theoretical, policy, ethical and practice challenges that arise when working with those who are 'risky' or 'at risk' due to mental health problems, explores ways of promoting social justice through moving beyond the limitations of the risk paradigm.
Current projects:
I am currently pursuing with colleagues two new areas of research interest:
The first is to develop a narrative research methodology for use with longitudinal panel or cohort data, in order better to understand people's life histories, trajectories and outcomes over time.
The second looks at how child and family social work is constituted in the public imagination, and at the social acceptance and ethical acceptability of social work practice in relation to risk.
Role
Post: Professor of Social Work Research
Roles: Departmental Research Lead for Social Work
Location: Essex House room 222
E-mail: e.sharland@sussex.ac.uk
Telephone numbers:
Internal: 3040
UK: (01273) 873040
International: +44 1273 873040