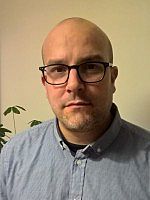 Dr
Marcos Delprato
Biography
Marcos Delprato joined Sussex in September 2017 where he is a Lecturer in International Education at the Centre for International Education (CIE). His research interests are in issues related to education disadvantages in less developed countries from a quantitative angle, with a special focus on sub-Saharan Africa and Latin America. Prior to Sussex, he worked between 2016-2017 as a post-doctorate research at Cambridge University (REAL Centre) where he is a research associate. Between 2011-2016 he worked as a Quantitative Research Officer at the Global Education Monitoring Report (UNESCO) where he developed The World Inequality Database on Education (WIDE), a large dataset on educational inequalities based on household and learning surveys which is used to monitor SDG4. His experience is in the application of quantitative methods in the field of international education but he is also interested in mixed methods research designs. He is a member of the Editorial Board of the International Journal of Educational Development (IJED).
Marcos' research has aimed to highlight education inequalities from low-income countries by using various quantitative approaches for an array of issues ranging from early marriage and schooling outcomes, wealth and school violence inequalities in learning surveys, indigenous and refugees populations, intergenerational effects on the transmission of education to the private-public school learning gap and spatial education inequalities. He also worked on evaluations of policy interventions and efficiency analysis of secondary education systems in the global south.
Marcos would welcome informal contact from prospective PhD students on areas to do with his research.
Check out my new website on Spatial Education Inequalities (SEI)
https://spatial-education-inequalities.com/
Role
Lecturer in International Education