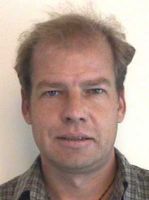 Dr
Benno Teschke
Post:
Reader In International Relations (International Relations, International Development)
Location:
ARTS C C343
Email:
B.G.Teschke@sussex.ac.uk

Telephone numbers
Internal:
2281 or 8892
UK:
01273 606755 ext. 2281 or 01273 678892
International:
+44 1273 606755 ext. 2281 or +44 1273 678892

Research expertise:
download vCarddownload vCard to your mobile
Biography
Benno Teschke is a Reader in the IR Department at the University of Sussex. His research interests comprise IR Theory, Historical Sociology, Marxism, and the Philosophy of Social Science.
You can find out about my intellectual trajectory in this interview on 'Rethinking International Relations':
https://viewpointmag.com/2016/08/18/rethinking-international-relations-an-interview-with-benno-teschke/
I studied Politics, History, and IR at the Universities of Tübingen, Cardiff, Paris, Berlin and London, where I completed my doctorate in the LSE IR Department. The thesis was published as The Myth of 1648: Class, Geopolitics and the Making of Modern International Relations, and was awarded the 2004 Isaac and Tamara Deutscher Memorial Prize http://www.deutscherprize.org.uk/wp/ (second edition 2009). The book formed the subject of a symposium in the journal International Politics and is also available in German, Russian, Japanese and Turkish.
My core research agenda tracks the historical relations between the rise and expansion of capitalism, war, and the development of the European and international system of states. This agenda is informed by a historicist approach to the historical sociology of international politics, which seeks to reincorporate grand strategy, foreign policy, and international diplomacy back into critical sociologies of international relations.
My work has been widely published, including in International Organization, European Journal of International Relations, International Theory, Millennium, International Affairs, Cambridge Review of International Affairs, and the New Left Review. My current research projects revolve around the international thought of Carl Schmitt, including a debate with Gopal Balakrishnan in the New Left Review and a contribution to the 2016 Oxford Handbook of Carl Schmitt, and a sequel to the Myth of 1648, entitled Grand Strategy & The Political Geographies of Historical Capitalism.
I joined the Sussex IR Department after holding positions as an Andrew Mellon Postdoctoral Fellow at the Center for Social Theory and Comparative History at the University of California, Los Angeles, and the IR & Politics Department at the University of Wales, Swansea. In summer 2011, I was a Visiting Research Fellow at the ERC-funded research project 'Europe, 1815-1914' at the University of Helsinki. In 2013/14, I served as a Visiting Professor in the Politics Department, University of Copenhagen.
Translations of my work are available in Italian, Spanish, French, Chinese, Russian, Slovene, Japanese, Turkish and German.
I am a member of the editorial board of International Theory http://journals.cambridge.org/action/displayJournal?jid= and hold a three-year position (2015-18) as an Affiliated Visiting Professor at the Department of Political Science, Copenhagen University.
I also co-convene with Samuel Knafo the Sussex PM Research Group https://politicalmarxism.wordpress.com
Role
Director of the Center for Advanced International Theory
Editorial Board Member of International Theory
Affiliated Visiting Professor at the Politics Department of Copenhagen University
Co-Convenor of 'Sussex Political Marxism Research Group'