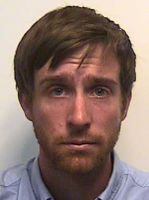 Biography
Dr. Ben Burbridge holds degrees in Art History from the University of Sussex (B.A. Hons., M.A.) and The Courtauld Institute of Art (Ph.D.). From 2008, he held the position of Visiting Lecturer at The Courtauld Institute, before joining the University of Sussex as a Lecturer in 2011.
Since 2003, he has worked with the visual arts organization Photoworks, most recently as Co-Editor of Photoworks magazine. Here he has been involved with the commissioning and production of a wide range of photographic projects, publications and exhibitions.
Recently curated exhibitions include We Are Witnessing the Dawn of an Unknown Science (Permanent Gallery, Brighton, 2007); No Passaran! Robert Capa and the Spanish Civil War (Charleston Farmhouse Gallery, Firle, 2007); The Daily Nice Take Away (Kunsthaus, Essen, 2010); and the 2012 Brighton Photo Biennial, Agents of Change: Photography and the Politics of Space. He is currently working on an exhibition examining the 'traffic' of early scientific photography, to be shown at Media Space in London's Science Museum in spring 2014.
Dr. Burbridge is the co-founder of Ph, an AHRC-funded network of more than thirty early career academics working with photography. Ph are currently acting as Commissioning Editors of Either/And, a year-long web-based project developed by the National Media Museum as a space to discuss key issues in contemporary media. Content from Either/And will be published as a book in Autumn 2013.
Dr. Burbridge works on the intersection of photography, art and politics, specialising in the contemporary period. He is interested in dialogues between current and historical practices, and photography's artistic and instrumental applications. Much of his work examines how the uses made of photography are implicated in wider social, cultural and political transformations, and the relationship between technology and the production and dissemination of images.
He has worked extensively on photography as contemporary art, with a particular interest in how digital culture impacts upon the production and understanding of art photograpy. Further interests include photography and the museum, contemporary art and politics, and curating as a critical practice.
Dr. Burbridge lectures on the history and theory of photography and post-war art in Europe and America. He teaches the following undergraduate and postgraduate courses:
First Year:
Stories of Art: lectures on 19th-century photography and 20th/21st-century art
Objects of Art: lectures on 20th-century Photography and 20th/21st-century art
Art and Artists 1 & 2: lectures on 20th-century artists
Exhibition Studies: lectures on exhibitions of photography and contemporary art
Second Year:
Art After 1945
Art of the Modern Era: lectures on 20th/21st-Century art and photography
Art and the City: lectures on 20th-century Rome
Final Year
Art and Politics in Britain, 1979-The Present
Photography in Context
MA:
Instrumental Asesthetics: Contemporary Art, Politics and Visual Culture
Burbridge, Benedict (2014) Revelations: experiments in photography. MACK/Media Space, London.
Burbridge, Benedict (2013) The ghost of media past and present. In: The machine and the ghost: technology and spiritualism in nineteenth- to twenty-first century art and culture. Manchester University Press, Manchester; New York. ISBN 9780719090066
Burbridge, Benedict (2012) Art photography at the 'end of temporality'. Philosophy of Photography, 3 (1). pp. 121-139. ISSN 2040-3682
Burbridge, Benedict and Davies, Celia (2012) Agents of change: photography and the politics of space. Photoworks (19). Photoworks, Brighton. ISBN 9781903796368
Burbridge, Ben (2011) Ghosts in the machine. Photoworks (17). pp. 78-79. ISSN 9781903796344
Burbridge, Benedict (2011) Riot scene: photography and protest. Grafik (192). pp. 28-31. ISSN 977147975304992
Burbridge, Ben (2011) Interview with Mike Mandel. Ph: The Photography Resaerch Network.
Burbridge, Ben (2011) Interview with Adam Broomberg and Oliver Chanarin. Ph: The Photography Research Network .
Burbridge, Ben (2011) Such a mercurial moment: Charlotte Cotton in conversation with Ben Burbridge. Immediations, 2 (4). pp. 147-162. ISSN 1742-7444
Burbridge, Benedict (2010) Exacting photography: self-imaging and its frustration in contemporary art photography. Rebus (5).
Burbridge, Benedict (2009) Profile: Peter Kennard. Grafik (179). pp. 38-47. ISSN 9771479753032
Burbridge, Benedict (2009) A question of value. In: MAP. University College of the Creative Arts, London, pp. 8-11.
Burbridge, Benedict (2008) Futile metaphors: contemporary art and the bomb. Photoworks (10). pp. 44-49. ISSN 9771742165005
Thursday 15:00-16:00
Friday 09:00-10:00