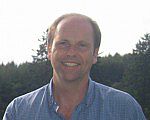 Prof
Paul Webb
Biography
Paul Webb (BA Nottingham 1977-1980, MSc London School of Economic 1980-1982, PhD European University Institute 1983-1986) is Professor of Politics at the University of Sussex, and has held a number of previous and visiting positions in Britain and abroad, including at the Australian National University (Canberra) and Nihon University (Tokyo). He is an elected Fellow of the Academy of Social Sciences and a Fellow of the Royal Society of Arts.
His research interests focus on representative democracy, particularly party and electoral politics. He is author or editor of numerous publications, including:
Footsoldiers: Party Members in the 21st Century (Routledge, 2019), with Tim Bale and Monica Poletti.

Organizing Political Parties: Representation, Participation and Power

(Oxford University Press, 2017), with Susan Scarrow and Thomas Poguntke).

Gender and the Conservative Party: From Iron Ladies to Kitten Heels

(Palgrave Macmillan, 2012), with Sarah Childs.
Party Politics in New Democracies (Oxford University Press, 2007), with Stephen White.

The Presidentialization of Politics: A Comparative Study of Modern Democracies

(Oxford University Press, 2005), with Thomas Poguntke - revised edition 2007.
Political Parties in Advanced Industrial Societies (Oxford University Press, 2002), with David Farrell and Ian Holliday.
Trade Unions and the British Electorate

(Dartmouth Press, 1992).
He is currently co-editor of the journal Party Politics and a former editor of Representation (1999-2007). He has regularly contributed to media coverage of politics, especially for BBC television, and national and local radio (see media profile webpage).

Role
Paul Webb is Professor and former Head of Politics & Contemporary European Studies (2006 to 2009); he was , and Director of Research & Knowledge Exchange in the School of Law, Politics & Sociology from 2011-2014.
In recent years he has received external funding to support a number of research projects. These include:
The ESRC-funded project Party Members in the UK with Professor Tim Bale of Queen Mary University London
The Political Party Database Project with Professor Susan Scarrow (University of Houston) and Professor Thomas Poguntke (Heinrich Heine University, Duessledorf), which was co-funded by the ESRC, the National Science Foundation of the USA, and the German national research foundation (DFG)
The ESRC-funded project on Gender and the Conservative Party with Professor Sarah Childs (Bristol University)
The compartaive international project Party-Interest Group Relationships in Contemporary Democracy, supported by the Norwegian Funding Council.
A project on Representative Politics and Democratic Disconnect, funded by the British Academy and the Leverhulme Foundation
He is currently writing the second edition of his book The Modern British Party System for Oxford University Press, and is Editor of the international peer-reviewed journal, Party Politics.
He currently convenes the first year undergraduate core course on Explanatory Concepts in Political Science and the final year undergraduate options on Political Parties and Party Systems, Parties and Voters in the UK and The Independent Study.
Community and Business
Paul Webb has been consultant or contributed evidence to a number of external bodies including the Hansard Society, The McDougall Trust, the Green Party of England & Wales, the Department of Constitutional Affairs, the (Phillips) Inquiry into the Funding of Political Parties, the House of Commons Select Committee on Political and Constitutional Reform, the National Democratic Institute (Washington DC) and the Institut für Deutsches und Internationales Parteienrecht¿und Parteienforschung (University of Düsseldorf). In the course of his recent research he has provided briefings on its findings to all the major UK political parties' head office personnel, politicians and conferences.
He has regularly contributed to media coverage of politics, especially for BBC television, and national and local radio (see media profile webpage).
Outside the university, Paul Webb is a former trustee of the educational charity, The McDougall Trust, and was a governor at St. Philip's RC Primary School in Arundel, West Sussex from 2003-2009 (Chair, 2004-2007).