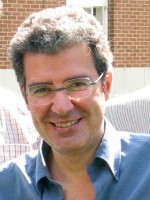 Biography
Wellcome Trust Senior Research Fellow
BSc., Ph.D. (Madrid)
I have studied development for 25 years. First, as a Ph.D. student with Antonio Garcia-Bellido in Madrid, Spain; then, as a postdoc with Alfonso Martinez-Arias at the University of Cambridge, focusing on the identification of the Wnt signaling pathway. After 5 years in Cambridge, I became a lecturer at Royal Holloway College, University of London and started my research group to study appendage development in Drosophila. In 1999 I was awarded a Wellcome Trust Senior Research fellowship to continue this work and move my laboratory to the University of Sussex, where I remain and become a professor in 2010.
Role
Academic member of the University Senate for the School of Life Sciences (together with Prof. Liz Sommerville)
We investigate a new class of non-canonical eukaryotic genes, encoding small Open Reading Frames (smORFs). These genes, defined by the tarsal-less gene (Galindo et al. 2007 PLoS Biology 5: e106), encode and express peptides of less than 50 aminoacids, sometimes from polycistronic RNA messengers which are usually classified as non-coding RNAs. We are currently trying to A) understand the molecular mechanisms of tarsal-less function, and B) characterise new genes of this class (and there seem to be hundreds if not thousands in each genome) and their molecular and cellular functions.
For more information see our web page at http://www.sussex.ac.uk/lifesci/cousolab/