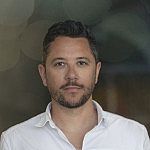 Prof
Mark Walters
Biography
Mark Walters is a Professor of Criminal Law and Criminology at Sussex Law School. Mark has a doctorate in law (criminology) specialising in hate crime and restorative justice completed at the Centre for Criminology, University of Oxford (2012). He has also completed an MSc in Criminology and Criminal Justice (Research Methods) at the Centre for Criminology University of Oxford (2008), and an LLM specialising in criminal justice at the University of New South Wales, Sydney, Australia (2006). Mark's first degree (LLB, honours) was completed at Sussex University (2002).
Recent research projects (and final reports) include:
Current research projects include:
Hate crime on university campuses: Repairing the harms of hate and prejudice through student-led restorative dialogue (funded by HEFCE)
One year after the EU Referendum: creating a new data set in the Mass Observation Project (funded by University of Sussex)
Community and Business
Mark is co-founder and co-Director of the International Network for Hate Studies. The Network aims to provide an accessible forum through which individuals and non-academic organisations can engage with the study of hate and hate crime in a manner which is both scholarly and accessible to all.