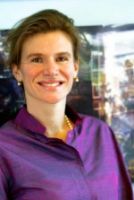 Prof
Mariana Mazzucato
Biography
Mariana Mazzucato (PhD) holds the prestigious RM Phillips chair in the Economics of Innovation at SPRU in the University of Sussex. Previously she has held academic positions at the University of Denver, London Business School, Open University, and Bocconi University. Her research focuses on the relationship between financial markets, innovation, and economic growth--at the company, industry and national level. Between 2009-2012 she directed a large 3 year European Commission FP7 funded project on Finance and Innovation (FINNOV); her current project on Financing Innovation is funded by the Institute for New Economic Thinking (INET); and her project on Finance and Mission Oriented Investments is funded by the Ford Foundation'sReforming Global Financial Governance initiative. Her new book The Entrepreneurial State: debunking private vs. public sector myths (Anthem, 2013)--on the 2013 Books of the Year list of the Financial Times, Forbes and the Huffington Post--focuses on the need to develop new frameworks to understand the role of the state in economic growth—and how to enable rewards from innovation to be just as 'social' as the risks taken. In 2013 the New Republic called her one of the '3 most important thinkers about innovation'. She advises the UK government and the EC on innovation-led growth.
News / Upcoming Talks
Professorial Lecture, 'Risks and rewards:building symbiotic (vs. parasitic) innovation eco-systems', - 5 March 2014
Seminars about long term thinking - 24 Mar 2014, San Francisco, USA
Broadbent Institutes' Progress Summit - 29 Mar 2014, Ottawa, Canada
INET annual conference - 10 Apr 2014, Toronto, Canada
Mariana's book makes it onto the Financial Times 'books of the year' list and Forbes 2013 'recommended readings for creative leaders' list.
'Money Talks' - TED Global 2013
'Debunking the narrative of Silicon Valley's innovation might' Bruce Upbin writing for FORBES
'Eye-opener for the elite on inequity' Chrystia Freeland writing for The New York Times
'Who funds Silicon Valley? Not VC's' - Margaret Heffernan, writing for Inc.
'Government - Investor, risk-taker, innovator: Mariana Mazzucato at TEDGlobal 2013' - David Webber writing for TED blog.
'Il TED dietro le quinte/2| Chi finanzia la vera innovazione? Lo Stato' - Oriana Persico e Salvatore Iaconesi writing for Che Futuro! Lunario dell'innovazione
'TEDGlobal 2013: Trois idées pour reprendre la main sur l'économie' Le Monde blog
The Entrepreneurial State:
Debunking public vs. private sector myths
Official lanch site | Sample chapter | Table of contents
Mariana's book makes it onto the Financial Times books of the year list and Forbes 2013 recommended readings for creative leaders' list.
Martin Wolf writing on The Entrepreneurial State in the Financial Times
Response by Mariana Mazzucato in the Financial Times

'Snowden's revelations must not blind us to government as a force for good' Polly Toynbee writing for The Guardian - 10 June 2013

BBC World Service Interview - 31 May 2013
'Taxpayers helped Apple, but Apple won't help them,' Mariana Mazzucato writing for The Harvard Business Review blog - 8 March 2013
'We have socialised the risk of innovation but privitised the rewards' - Five minutes with Mariana Mazzucato ,LSE Blog.
Public lecture at the London School of Economics (LSE) with Danny Quah
This is a book whose time has come. Mariana Mazzucato documents how the state played a crucial role behind some of the landmark innovations of our time. For many, the "entrepreneurial state" is a contradiction in terms. For Mazzucato, it is both a reality and a requirement for future prosperity.
Dani Rodrik, John F. Kennedy School of Government, Harvard University
The principal entrepreneurial drive that has given us many of today's most important technologies has come from the state. Most thinking and arguing regarding how to energize our sluggish economies is blind to this fact. Mariana Mazzucato's book aims to get us to understand better the sources of entrepreneurship, and to reflect more positively on the role aggressive technology policies can play in getting our economies moving again.
Richard Nelson, Columbia University
The Entrepreneurial State delivers a well-researched and elegantly (even entertainingly) written knock-out to the belief across most of the political spectrum and the economics profession that (with some qualifications) 'the market knows best'. As many governments wonder how to boost the productivity and innovativeness of their industrial sectors, the book provides guidelines – based on successful and unsuccessful cases – on how to do industrial policy well. Above all, it shows why the common presumption that the state 'crowds out' the private sector – as though the private sector is a lion caged by a smothering state – is contradicted by what governments of economies from the United States to Brazil and China actually do to 'crowd in' innovations in the private sector.
Robert Wade, London School of Economics
BBC Newsnight and Horizon

Bloomberg
.
Role
My projects, publications, blogs, videos and more can be found on: www.marianamazzucato.com
Information is also available on my EC FP7 FINNOV project website www.finnov-fp7.eu
And you can now follow me on Twitter: @MazzucatoM