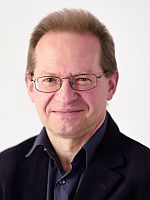 Prof
Aleks Szczerbiak
Post:
Professor of Politics & Contemporary European Studies (Politics, Sussex European Institute)
Other posts:
Director of Doctor Studies (School of Law, Politics and Sociology)
Location:
FREEMAN CENTRE F56
Email:
A.A.Szczerbiak@sussex.ac.uk

Telephone numbers
Internal:
8443 or 8578
UK:
01273 678443 or 01273 678578
International:
+44 1273 678443 or +44 1273 678578

Research expertise:
download vCarddownload vCard to your mobile
Biography
Aleks Szczerbiak is Professor of Politics and Contemporary European Studies. He is currently Director of Doctoral Studies for Law, Politics and Sociology and was Co-Director of the Sussex European Institute (SEI) from 2006-14.
Aleks graduated from the University of Sheffield and, following a few years spent working as a political researcher and consultant, returned to take a Masters degree at Birkbeck College, University of London and PhD at the School of Slavonic and East European Studies, University of London. He started lecturing at Sussex in 1998.
Aleks is the co-convenor (with Prof Paul Taggart) of the 'European Parties Elections and Referendums Network' (EPERN) and Associate Editor of the 'Party Politics' journal. He is also on the Editorial Advisory Boards of the 'Journal of Common Market Studies', 'European Politics and Society' and 'East European Politics' journals. Aleks is a member of the European Union Democracy Observatory (EUDO) Observatory on Political Parties and Representation.
Previously, Aleks was Associate Director of the ESRC 'One Europe Or Several' Programme (2001-2003), convenor of the Political Studies Association (PSA) Specialist Group on Communist and Post-Communist Politics (1999-2002), and Associate Fellow of the Royal Institute of Institutional Affairs (RIIA) European Programme (2002-2007). Aleks was also the 2004 Main Prize Winner of the Political Studies Association Sir Bernard Crick Prize for Outstanding Teaching in Political Science.
Aleks has been interviewed by, and appeared on, various TV and radio programmes and publications including: BBC Radio 4, BBC World Service, BBC News 24, China Radio International, Reuters, Bloomberg, Daily Telegraph, Economist, Guardian, Deutsche Welle, Croatian Radio, Croatian TV, RTL, Radio France International, BBC Radio West Midlands and Polish Radio. He publishes a research blog analysing the contemporary Polish political scene at: http://polishpoliticsblog.wordpress.com/.