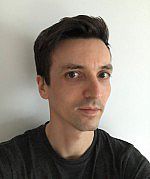 Mr
James Hakner
Biography
I joined Sussex as Communications Officer in January 2008 after a year in the marketing department at Northbrook College Sussex, in Worthing.
I have a degree in Multi-Media Journalism from Bournemouth University and, in 2011, was awarded a distinction Certificate in Internal Communications by the Chartered Institute of Public Relations (CIPR).
Role
It's my job, working alongside the Senior Communications Officer, to make sure people know what is happening at Sussex and why, and feel involved in the life of the University.
We do this by:
Promoting good practice in internal communications throughout the University
Working with units across campus on the communication of issues and change
Liaising with student journalists on the weekly student newspaper, the badger
Managing content of the University intranet, particularly the central pages for students and for staff
Managing other channels of internal communications, eg mass emails, screensavers, open meetings, etc
Developing and implementing policy on internal communications.