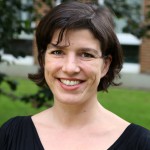 Dr
Corine Besson
Biography
I am a Lecturer in Philosophy at the University of Sussex. I did my undergraduate degree in Philosophy and French Literature at the University of Geneva. I then went to the University of Oxford for my postgraduate studies, where I was awarded a B.Phil. (2001) and a D.Phil. (2006) in Philosophy. Before starting at Sussex in 2013, I held positions at Oxford and Birkbeck College London. I am a member of SoNG, the Southern Normativity Group, which is in part based at Sussex: https://southnorm.wordpress.com/
I am also the Director of the Centre for Logic and Language (CeLL) at the Institute of Philosophy, School of Advanced Study, where I convene the LEM - Logic, Epistemology and Metaphysics Forum. For more information about the activities of the Centre, please visit the CeLL website: http://philosophy.sas.ac.uk/centres/cell or drop me an email.
My principal areas of research are epistemology, the philosophy of logic and the philosophy of language. I am also interested in metaphysics and the history of analytic philosophy.
My current work focuses mostly on logic and its relation to reasoning - from foundational, normative and epistemological perspectives. I am currently writing a book entitled Logic, Reasoning, and the Tortoise (under contract with Oxford University Press). It is in large part concerned with the relevance of Lewis Carroll's regress argument (in his Mind 1895 paper "What the Tortoise Said to Achilles") to the philosophy of logic.
You can see samples of my work on:
Philpapers: http://philpapers.org/s/Corine%20Besson
Academia.edu: https://sussex.academia.edu/CorineBesson
Some News and Forthcoming Talks
I am speaking at a conference on the Normativity of Logic in Bergen June 14-16/2017. The conference website, together with the call for papers is here: http://www.uib.no/en/antiex/99273/normativity-logic
I am organising a workshop on Lewis Carroll's regress, 'What Achilles Said to the Tortoise', taking place on May 26 2017. The conference website is here: http://philosophy.sas.ac.uk/events/event/8103
I am organising a Masterclass on Timothy Williamson's work on behalf of the PLM Network, taking place at the Institute of Philosophy, 18-19/11/2016. You can find the call for papers here: http://philosophy.sas.ac.uk/about/news/3rd-plm-masterclass-timothy-williamson-call-graduate-student-applications
Public Engagement

In June 2016, I gave an Institute of Arts and Ideas (IAI) Academy Course on "Rationality and Knowledge", and participated in two public debates, on "Language and the World" and on "Rationality", at the HowTheLightsGetIn2016 - the Music and Philosophy Festival at Hay on Wye. The course, aimed at a wide audience, is now available to on the IAI website, here:
https://iai.tv/iai-academy/courses/info?course=knowledge-and-rationality
As part of the course, there are in-video quiz questions to consolidate learning, suggested further readings, discussion boards and an end-of-course assessment set by me.
The debate on "Language and the World", with Nancy Cartwright and Hilary Lawson, is available here:
https://iai.tv/video/language-and-the-world?utm_source=Besson&utm_campaign=Bessonr&utm_medium=Besson
Role
Lecturer in Philosophy