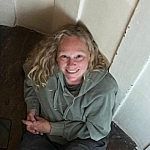 Dr
Sarah Sawyer
Biography
I studied Philosophy as an undergraduate at the University of St Andrews, and subsequently studied for an MPhil and PhD in Philosophy at Kings College London. I've taught at the University of St. Andrews, the University of Kansas and the University of Nebraska, and am now Senior Lecturer in Philosophy at the University of Sussex. I work in the philosophy of mind, philosophy of language, metaphysics and epistemology.
I am currently Associate Editor for the Australasian Journal of Philosophy, a member of the Mind Executive Committee and Publications Officer for the Mind Association Occasional Series.
I have been interviewed by Richard Marshall for 3am magazine. The link to the interview is here.
Role
Sarah Sawyer is Senior Lecturer in Philosophy