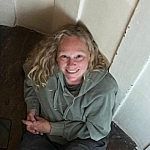 Dr
Sarah Sawyer
Biography
I graduated from Kings College London with a PhD in Philosophy in 1998. I've taught at the University of St. Andrews, the University of Kansas and the University of Nebraska, and am now Senior Lecturer in Philosophy at the University of Sussex. I work in the philosophy of mind, philosophy of language, metaphysics and epistemology.
My research interests lie in Philosophy of Mind, Philosophy of Language, Epistemology and Metaphysics. My published work focuses primarily on the implications of anti-individualism and on empty singular terms.
Papers can be downloaded from: http://sussex.academia.edu/SarahSawyer/Papers
I am currently involved in two research projects:
1. Self-Knowledge Research Project (Oviedo and Murcia, Spain)
From 2013-2016 I'll be involved in the research project "Transparency in belief and self-knowledge" funded by a branch of the Spanish Government. The project consists of two sub-projects: "Belief, truth and transparency", based in Oviedo; and "Self-knowledge, expression and transparency", based in Murcia. It involves 7 researchers in Universities in Spain, the UK and the US. More information is available on the website: http://www.um.es/expression/?lang=en
2. Extended Knowledge Research Project (Eidyn Centre, Edinburgh)
From January 2103-December 2015 I'll be involved in the Extended Knowledge project based at the Eidyn research centre in Edinburgh. More information is available on the website: http://eidyn.ppls.ed.ac.uk/extended-knowledge-2013-2015-0
I have been interviewed by Richard Marshall for 3am magazine. The link to the interview is here.
Role
Sarah Sawyer is Senior Lecturer in Philosophy