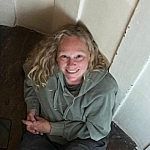 Dr
Sarah Sawyer
Biography
I graduated from Kings College London with a PhD in Philosophy in 1998. I've taught at the University of St. Andrews, the University of Kansas and the University of Nebraska, and am now Senior Lecturer in Philosophy at the University of Sussex. I work in the philosophy of mind, philosophy of language, metaphysics and epistemology.
I was recently interviewed by Richard Marshall for 3am magazine. The link to the interview is here.
Role
Sarah Sawyer is Senior Lecturer in Philosophy
My research interests lie in Philosophy of Mind, Philosophy of Language, Epistemology and Metaphysics. My published work focuses primarily on the implications of anti-individualism and on empty singular terms.
Papers can be downloaded from: http://sussex.academia.edu/SarahSawyer/Papers
I am currently involved in two research projects:
1. Self-Knowledge Research Project (Oviedo and Murcia, Spain)
From 2013-2016 I'll be involved in the research project "Transparency in belief and self-knowledge" funded by a branch of the Spanish Government. The project consists of two sub-projects: "Belief, truth and transparency", based in Oviedo; and "Self-knowledge, expression and transparency", based in Murcia. It involves 7 researchers in Universities in Spain, the UK and the US. More information is available on the website: http://www.um.es/expression/?lang=en
2. Extended Knowledge Research Project (Eidyn Centre, Edinburgh)
From January 2103-December 2015 I'll be involved in the Extended Knowledge project based at the Eidyn research centre in Edinburgh. More information is available on the website: http://eidyn.ppls.ed.ac.uk/extended-knowledge-2013-2015-0
Autumn Term:
Science and Reason (1st year); Epistemology (2nd year); Philosophy of Language (3rd Year)
Spring Term:
Logic and Meaning (1st year)
Sawyer, Sarah (2013) Contrastive self-knowledge. Social Epistemology. ISSN 0269-1728 (In Press)
Sawyer, Sarah (2012) Cognitivism: a new theory of singular thought? Mind and Language, 27 (3). pp. 264-283. ISSN 0268-1064
Sawyer, Sarah (2012) Empty names. In: The Routledge companion to philosophy of language. Routledge philosophy companions . Routledge, London, pp. 153-162. ISBN 9780415993104
Sawyer, Sarah (2011) Internalism and externalism in mind. In: The Continuum Companion to Philosophy of Mind. Bloomsbury Companions . Continuum Press, London and New York, pp. 133-150. ISBN 9780826431882
Sawyer, Dr Sarah, ed. (2010) New Waves in Philosophy of Language. New Waves in Philosophy . Palgrave MacMillan Press. ISBN 9780230224377
Sawyer, Sarah (2009) The modified predicate theory of proper names. In: New Waves in Philosophy of Language. Palgrave MacMillan Press, Great Britain, pp. 206-225. ISBN 9780230224377
Sawyer, Sarah (2007) There is no viable notion of narrow content. In: Contemporary Debates in the Philosophy of Mind. Blackwell Publishers Ltd, Malden Massachusetts, Oxford UK, Victoria Australia, pp. 20-34. ISBN 9781405117616
Majors, Brad and Sawyer, Sarah (2007) Entitlement, Opacity and Connection. In: Internalism and externalism in semantics and epistemology. Oxford University Press, pp. 131-159. ISBN 9780199275755
Sawyer, Sarah (2006) Externalism, apriority and transmission of warrant. In: What Determines Content? The Internalism / Externalism Dispute. Cambridge Scholars Press, Newcastle, United Kingdom, pp. 142-153. ISBN 9781847180117
Sawyer, Sarah (2006) The role of object-dependent content in psychological explanation. Teorema, 25 (1). pp. 181-192. ISSN 0210-1602
Majors, Brad and Sawyer, Sarah (2005) The Epistemological Argument for Content Externalism. Philosophical Perspectives, 19 (1). pp. 257-280. ISSN 1520-8583
Sawyer, Sarah (2004) Absences, presences and sufficient conditions. Analysis, 64 (284). pp. 354-357. ISSN 0003-2638
Sawyer, Sarah (2003) Sufficient absences. Analysis, 63 (279). pp. 202-208. ISSN 0003-2638
Sawyer, Sarah (2003) Conceptual errors and social externalism. Philosophical Quarterly, 53 (211). pp. 265-273. ISSN 0031-8094
Sawyer, Sarah (2002) Reflecting on content skepticism. Southwest Philosophy Review, 18 (2). pp. 89-94. ISSN 0897-2346
Sawyer, Sarah (2002) Abstract artifacts in pretence. Philosophical Papers, 31 (2). pp. 183-198. ISSN 0556-8641
Sawyer, Sarah (2002) In defence of Burge's thesis. Philosophical Studies, 107 (2). pp. 109-128. ISSN 0031-8116
Sawyer, Sarah (2001) The epistemic divide. Southern Journal of Philosophy, 39 (3). pp. 385-401. ISSN 0038-4283
Sawyer, Sarah (1999) An externalist account of introspective knowledge. Pacific Philosophical Quarterly, 80 (4). pp. 358-378. ISSN 0279-0750
Sawyer, Sarah (1999) My language disquotes. Analysis, 59 (3). pp. 206-211. ISSN 0003-2638
Sawyer, Sarah (1998) Privileged access to the world. Australasian Journal of Philosophy, 76 (4). pp. 523-533. ISSN 0004-8402
Tuesday 10:00-11:00
Thursday 11:00-12:00