Maternity, Paternity and Adoption leave
Between 1 January 2012 and 31 December 2012, a total of 95 staff were provided with maternity or paternity leave (no staff were on adoption leave during this period). The largest proportion of this was maternity leave (71%, taken by 67 women). Paternity leave was taken by 28 individuals (29%), which has increased from 15 individuals in 2011. The total number of staff provided with maternity and paternity leave during 2012 represented 4.4% of the total staff population (measured on 22 January 2013).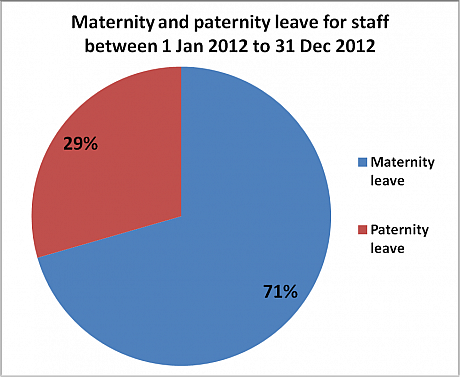 For more information on the University's Family Friendly Policies, please refer to the relevant HR personnel pages.