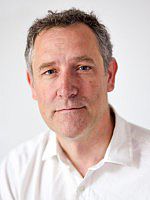 Prof
Paul Taggart
Biography
Paul Taggart is Professor of Politics in the Sussex European Institute, Head of Department for Politics and Contemporary European Studies, and Jean Monnet Chair, Editor of Government and Opposition, former Editor of the journal Politics, co-Convenor (with Prof. Aleks Szczerbiak) of the European Referendums, Elections and Parties Network (EPERN). He has been a visiting scholar at the Universities of Gothenberg and Sarajevo and is a visiting scholar at the Center for German and European Studies at Georgetown University.
Role
Head of Department, Politics
Professsor of Politics
Jean Monnet Chair
Editor, Government and Opposition http://journals.cambridge.org/action/displayJournal?jid=gov
Co-Convenor European Parties Elections and Referendums Network (EPERN) (http://www.sussex.ac.uk/sei/1-4-2.html)
European political parties; Euroscepticism; the domestic politics of European integration; populism
Current Research Students:
Amy Busby "An ethnography exploring the behaviour of MEP's and the culture of the European Parliament"

Toygar Baykan "Electoral success of the Justice and Development Party: The role of populism"

Peter Simmons "The Changing Nature of EU Conditionality: A Comparative Study"
Nikoleta Kiapidou "Whither European intergration: Partisan responses to the European Union in Ireland and Greece during the Eurozone crisis (2008-present)"
Roxana Mihaila "Change or business as usual? A comparative analysis of the interaction between political parties and the EU"
Bartosz Napieralski "Political Catholicism and European integration: the case of Poland in comparative perspective"
Marko Stojic "Political Catholicism and European integration: the case of Poland in comparative perspective"
Populism and Politics
Domestic Politics of European Integration
Comparative Politics of Western Europe
Comparative Political Parties and Party Systems
Comparative Method
Politics of Governance: USA
Taggart, Paul and Szczerbiak, Aleks (2012) Coming in from the cold? Euroscepticism and government participation and party positions on Europe. Journal of Common Market Studies, 51 (1). pp. 17-37. ISSN 0021-9886
Bale, Tim, van Kessel, Stijn and Taggart, Paul (2011) Thrown around with abandon? Popular understandings of populism as conveyed by the print media: a UK case study. Acta Politica, 46 (2). pp. 111-131. ISSN 0001-6810
Webb, Paul, Bale, Tim and Taggart, Paul (2011) Deliberative Versus Parliamentary Democracy in the UK: An Experimental Study. Working Paper. Sussex European Institute, University of Sussex, Falmer, UK.
Szczerbiak, Aleks and Taggart, Paul (2009) EU enlargement and referendums. Routledge, London. ISBN 9780415568296
Szczerbiak, Aleks and Taggart, Paul, eds. (2008) Case Studies and Country Surveys. Opposing Europe? The Comparative Politics of Euroscepticism, 1 . Oxford University Press, Oxford & New York, p. 2. ISBN 9780199258307
Szczerbiak, Aleks and Taggart, Paul, eds. (2008) Comparative and Theoretical Perspectives. Opposing Europe? The Comparative Politics of Euroscepticism, 2 . Oxford University Press, Oxford & New York, p. 2. ISBN 9780199258352
Taggart, Prof Paul, ed. (2008) Opposing Europe? Case Studies and Country Surveys Vol1. Oxford University Press, p. 1. ISBN 978-0-19-925830-7
Bale, Tim, Taggart, Paul and Webb, Paul (2006) You can't always get what you want: populism and the power inquiry. Political Quarterly, 77 (2). pp. 195-203. ISSN 0032-3179
Szczerbiak, Aleks and Taggart, Paul, eds. (2005) EU enlargement and referendums. Routledge, Oxon. ISBN 9780415360074
Taggart, Paul and Szczerbiak, Aleks (2002) The party politics of euroscepticism in EU member and candidate states. SEI Working Papers (51). ISSN 1350-4649
Taggart, Paul (1995) New populist parties in Western Europe. West European Politics, 18 (1). pp. 34-51. ISSN 0140-2382
Tuesday 10:00-11:00
Friday 10:30-11:30