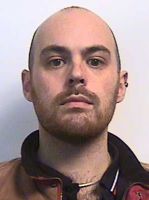 Dr
Ross Cloney
Biography
Education:
University of Sussex (2007-2011) D.Phil Biochemistry
University of East Anglia (2004-2007) B.Sc. Biochemistry (First-class Honours)
Role
I am a Postdoctoral Research Fellow in the laboratory of Alessandro Bianchi at the Genome Damage and Stability Centre. My work focuses on how human cells regulate the activity of telomorease.
I studied for my D.Phil student in Professor Alan Lehmann's laboratory at the Genome Damage and Stability Centre based at the University of Sussex. My work focused on the involvement of human polymerase kappa in nucleotide excision repair.
My Postdoctoral work is focused on how mammalian cells regulate the activities of telomerase, the reverse transcriptase that is involved in the maintenance of telomeres. Telomeres 'cap' the ends of chromosomes to disguise the ends from the DNA damage recognition machinery. As the cell ages, telomeres are eroded, eventually resulting in cellular senescence and apoptosis. In a wide variety of human cancers, the misregulation and over-expression of telomerase is a key factor in the immortalisation of cancerous cells. Understanding how telomerase activity is regulated by the cell can give insights into how cells ages and how cancers circumvent this process.
My D.Phil work focued on the involvement of human polymerase kappa (pol k) in nucleotide excision repair (NER). Pol k is a member of the error-prone Y-family of polymerases traditionally thought to be involved in replicating DNA past unrepaired lesions; a process known as translesion synthesis. NER is a versatile repair pathway that can remove a wide-range of helix distorting lesions, including the products of ultraviolet radiation. A multi-protein repair process, NER requires the recognition of damage, the unwinding of the double helix, excision of the damage containing strand and finally resynthesis of DNA across the resultant gap. Traditionally thought to involve the highly accurate polymerase delta, a role for pol k in the gap filling step has been shown (Ogi and Lehmann, 2006). My work has involved making mutant versions of human pol k to determine the structural features that allow it to be recruited to sites of NER though interaction with other proteins and the post-transcriptional modifications that aid in pol k recruitment.
Previous teaching experience has included taking seminar groups for the following courses:
Introduction to Molecular Genetics (1st Year Undergraduate): This course covered basic molecular biology concepts and techniques such as transcription, translation, use of plasmids, restriction digestion and PCR.
Genetics for Ecologists (2nd Year Undergraduate): This course covered concepts of genetics and molecular biology for use by non-biologists. Aspects of learning included basic knowledge of the cell, PCR and use of genetic mapping to determine relationships.
Cell Signalling, Regulation and Cancer (2nd Year Undergraduate): This course covered how cells regulate their growth and metabolism by integrating signals from the external environment with internal processes. Topics included signalling cascades, protein modifications, transcription factor control over gene expression and how the misregulation of these pathways can lead to cancer development.
Sertic, Sarah, Pizzi, Sara, Cloney, Ross, Lehmann, Alan R, Marini, Federica, Plevani, Paolo and Muzi-Falconi, Marco (2011) Human exonuclease 1 connects nucleotide excision repair (NER) processing with checkpoint activation in response to UV irradiation. Proceedings of the National Academy of Sciences, 108 (33). pp. 13647-13652. ISSN 1091-6490
Ogi, Tomoo, Limsirichaikul, Siripan, Overmeer, René M, Volker, Marcel, Takenaka, Katsuya, Cloney, Ross, Nakazawa, Yuka, Niimi, Atsuko, Miki, Yoshio, Jaspers, Nicolaas G, Mullenders, Leon H F, Yamashita, Shunichi, Fousteri, Maria I and Lehmann, Alan R (2010) Three DNA Polymerases, Recruited by Different Mechanisms, Carry Out NER Repair Synthesis in Human Cells. Molecular Cell, 37 (5). pp. 714-727. ISSN 1097-2765