News
New collection of papers by SSRP show how to achieve the Sustainable Development Goals more efficiently
By: Amy Sweet
Last updated: Thursday, 3 December 2020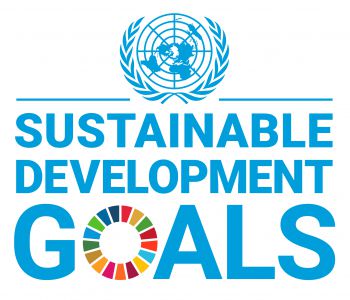 In 2015, virtually every country in the world agreed to a set of global Sustainable Development Goals (SDGs) that should usher in a new era of environmental, social and economic sustainability throughout the world by 2030.
Progress in achieving the global goals has been slow, even before the pandemic hit. In September 2019, the United Nations Secretary General reported that efforts were lagging in eradicating poverty, ending hunger and protecting global climate and biodiversity.
Now, with the severe economic impacts of the pandemic, countries have even fewer resources to catch up with the SDGs.
However, research is uncovering a solution – a way to do more with less. Many of the SDGs have positive connections between them, which means that single actions could advance several goals at the same time.
Research published as a 'Special Feature' in the Springer journal Sustainability Science by the Sussex Sustainability Research Programme (SSRP) shows many examples of these connected actions, which authors call 'synergy drivers'. These synergy drivers are policies and measures carried out locally, nationally, or internationally that help achieve two or more SDGs at the same time by taking advantage of the positive interconnections among the goals.
The Director of SSRP, Professor Joseph Alcamo, said: "Synergy drivers are a very timely idea because they show how we can reach the goals yet save resources, the trick being to take advantage of synergies between the goals."
In the collection of 11 papers of the Special Feature, SSRP researchers provide examples of synergy drivers, including:
SSRP authors of this Special Feature share their thoughts and lessons from their research:
Dr Izabela Delabre, Research Fellow in the University of Sussex Business School, said: "We found that in Brazil's state of Mato Grosso, deforestation and unsustainable production practices are promoted by large agribusinesses and government, making progress towards the SDGs very challenging.
"Jurisdictional approaches – in which public, private, and civil society stakeholders work together to meet joint sustainability goals for food production and forest protection – hold promise for addressing multiple SDGs (e.g. SDGs 2, 15 and 16), and must be attentive to, and seek to redress power imbalances in sectorial engagements."
Dr Mary Menton, Research Fellow in Environmental Justice in the School of Life Sciences, said: "As we work towards synergies and achieving multiple SDGs, it's important to consider the trade-offs, particularly for marginalised populations – win-wins are rare.
"Our research highlights the risk of environmental injustices linked to actions for particular SDGs (e.g. SDG 8 economic growth). If we are to 'leave no one behind,' we need to promote just transformations that respect local peoples' rights and desires, that incorporate different visions of what sustainable development should look like."
Dr Andreas Antoniades, Senior Lecturer in International Relations in the School of Global Studies, said: "Our findings indicate that debt restructuring and a new global debt architecture is necessary if we are to meet the SDGs and achieve a sustainable recovery from the pandemic.
"The World Bank and IMF's debt sustainability analysis treats the economy and the environment as separate spheres, which is ill placed to facilitate this transition. Reform is ever more urgent, as a new domino of debt crises is underway in poor countries."
Find out more about this Special Feature of the journal Sustainability Science:
Alcamo, J., Thompson, J. 2020 (editors). Special Feature of Sustainability Science journal "Exploring Interactions among the Sustainable Development Goals: Case Studies from Three Continents", Volume 15, Issue 6, Pages: 1561–1572.
Further information: https://link.springer.com/journal/11625/topicalCollection/AC_2d1d4fc809ac5dccdc5f456f558e15b4