Workshops and Training
Book a training session
If you are an undergraduate or a taught postgraduate student, you can book a training session with us either individually or as a small group. This could include help with searching effectively, support with researching for your dissertation, referencing guidance and more. Use our booking form to arrange a time.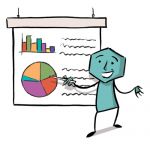 One to one support for researchers

The Research Support team offers one to one or small group sessions for research postgraduates and academics who would like to know more about how the Library can support their research. Use our research booking form to arrange a time.
Workshop programme for undergraduate and taught postgraduate students
We run a number of workshops throughout the year to help you to use the Library's resources effectively and to develop your research skills.
Literature searching for projects and dissertations

This practical workshop is aimed at undergraduate students who are researching for projects, long essays or dissertations.

Effective literature searching (Masters level only)

This practical workshop will help to develop your research skills, including improving your search strategy, carrying out searches using online databases, locating full text journal articles and tools for keeping up to date with research.