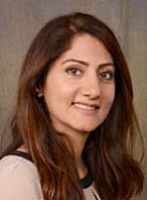 Dr
Shahrzad Fouladvand
Biography
Shahrzad was a Lecturer in Human Rights Law at the Law School and a research fellow at the Wilberforce Institute for the Study of Slavery and Emancipation (WISE), University of Hull. Prior to this, she worked as an Associate Tutor and Research Assistant at Sussex Law School where she obtained her Doctorate. Shahrzad's doctoral project was entitled Complementarity and Cultural Sensitivity: Decision-making by the International Criminal Court (ICC) Prosecutor in Relation to the Situations in the Darfur Region of the Sudan and the Democratic Republic of Congo (DRC).
Shahrzad worked as a legal researcher at the Office of the Prosecutor at the International Criminal Court (ICC)/Prosecution Division in The Hague. Prior to this, she worked as a senior expert in international labour studies where she was involved in the implementation of Fundamental Human Rights Conventions in relation to the International Labour Organization (ILO) particularly; Forced Labour Convention, 1930 (No. 29), Worst Forms of Child Labour Convention, 1999 (No. 182), Discrimination (Employment and Occupation) Convention, 1958 (No. 111).
Role
Lecturer B in International Criminal Law
Community and Business
Organised a high profile conference to host the UK's first Anti-Slavery Commissioner, Kevin Hyland OBE, in Wilberforce Institute in June 2015. Dr. Fouladvand chaired the panel and discussion session.
Interviewed by BBC Radio Humberside on the Modern Slavery Act 2015 and its impact on society, July 2015.
Trained by the International Training Centre of the International Labour Organisation (ITC/ILO) on

'Identifying and Investigating cases of Forced Labour and Trafficking'

in April 2015.
Qualifications
PhD in International Criminal Law (Sussex)
Postgraduate Certificate in Academic Practice (PCAP), Fellow of the UK Higher Education Academy (HEA)
Graduate Diploma in Law/The Common Professional Examination (GDL/CPE)