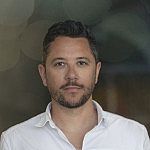 Dr
Mark Walters
Biography
Mark Walters completed his doctorate in law (criminology) at the Centre for Criminology, University of Oxford. His thesis looked at the use of restorative justice for hate crime. Before this Mark completed a MSc in Criminology and Criminal Justice (Research Methods) at the Centre for Criminology University of Oxford (2008). Mark also has an LLM specialising in criminal justice at the University of New South Wales, Sydney, Australia (2006), and an LLB (honours) from Sussex University (2002).
Mark has previously held the positions of:
Tutor in law at Oxford Brookes University (2008-2011) where he taught criminal law and communication skills for lawyers
Visiting Fellow at UNSW, Sydney Australia (2011)
Tutor in Criminal Justice and Penology at St Catherine's College, Oxford University (2009), and
Lecturer in Law at UNSW, Sydney Australia (2004-2006) where he lectured criminal law, foundations of law and advanced legal research.
Principal research interests lie in the field of criminal law, criminology and criminal justice. More specifically, Mark researches the causes and effects of hate crime, the philosophy underpinning hate crime legislation and the utility of alternative criminal justice measures aimed at responding to hate-motivted offences. He is currently writing a book which explores whether restorative justice practices can be used to effectively tackle the causes and effects of hate crime. His future research plans are to build on the foundations of his DPhil to further develop the field of criminological knowledge in relation to hate crime and restorative justice. Mark also has interests in the philosophy of punishment, sentencing purposes, criminal law, the use of restorative justice more broadly, as well as the criminological theory of self control.


Undergraduate: Criminal Law; Criminology
Postgraduate: Issues in Criminal Law & Criminal Justice; Understanding Criminal Law and Criminal Justice; Hate Crime and Sexual Violence; Restorative Justice; PhD workshops
Student Consultation
Tuesdays 11.30 - 12:30
Wednesdays 11.30 - 12.30
Sign up on office door, 242.