Doctoral Researcher Forum
Would you like to help shape the experience of doctoral researchers at Sussex?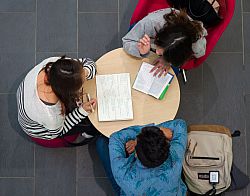 We are looking for doctoral researchers to join our new Doctoral Researcher Forum to:
Meet a couple of times each term and contribute your ideas for ways the Doctoral School can support you and your peers
Give feedback and influence university policy and projects related to doctoral researchers (e.g. how the institution responds to the findings of the Postgraduate Research Experience Survey)
Help shape the Researcher Development Programme and projects aimed to enhance the doctoral researcher experience
Interested?
Contact researcher-development@sussex.ac.uk to find out more.