Have your say - Postgraduate Research Experience Survey 2017 now open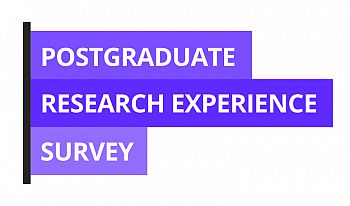 On Monday 6th March, all University of Sussex doctoral researchers received an email with a unique link inviting them to participate in the Postgraduate Research Experience Survey (PRES), the only national survey of postgraduate research students.
Thank you to those of you who have already completed the survey!
So far, the highest response rate has come from the School of Psychology, with 16.3% of all doctoral researchers in the School having particpated.
Make sure you have your say!
The survey provides a great opportunity for you to let us know what works well and what could be better for doctoral researchers at Sussex, and will enable us to make changes that will improve your experience in the future.
The emails were sent by the Doctoral School on behalf of Professor Michael Davies, Pro-Vice Chancellor (Research).
All Sussex doctoral researchers who participate will receive a £5 food and drink voucher to use in any Sussex Food outlet on campus. Alternatively, you can choose to donate the money to the University's Student Hardship Fund.
The survey is open until 18th May and will take less than 15 minutes to complete. Responses are confidential and only anonymised data will be shared.
We hope you will take this opportunity to help us enhance the experiences of Sussex doctoral researchers. If you have any questions about the survey, please contact the Doctoral School's Researcher Development Team at researcher-development@sussex.ac.uk.
Find out more at www.sussex.ac.uk/pres