Doctoral researcher through to second phase of StartUp Sussex competition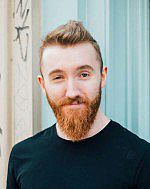 Well done and good luck to doctoral researcher Phillip Streicher (School of Engineering and Informatics) who has successfully made it through the first phase of the annual student enterprise competition StartUpSussex. Phillip is the founder of one of five entrepreneurial teams who will be going through to the second phase of the competition with a chance to win business support and services worth up to £10,000.
Phillip's enterprise Augmind is a headset and goal-setting app, designed to improve performance, focus and zen.
Read the full news item on the Sussex Innovation Centre website or find out more about StartUp Sussex.