Failure: A one-day symposium - Call for Papers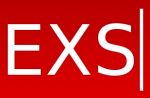 Excursions Journal is a peer reviewed, interdisciplinary journal, showcasing innovative and high quality postgraduate research, run by doctoral researchers at the University of Sussex. As a supplement to the publication of Excursions Vol. 7, the Excursions team are holding a one-day interdisciplinary symposium on the theme of 'Failure'.
It will be held at the University of Sussex on 28th September 2016.
How might an understanding of failure help us to better understand our present moment? To reinterpret our narratives of the past? What does it mean to, in Beckett's words, 'Fail again. Fail better'? We are seeking submissions for 20-minute papers from a range of disciplines that engage with conceptions of failure in its varied forms.
The deadline for abstracts is 14th August.
For more information and how to submit visit: https://failuresymposium.wordpress.com/ or follow @Excursions_J on Twitter for updates.