Student satisfaction continues to rise at University of Sussex
Student satisfaction has risen at the University of Sussex for the second year running, according to the results of the 2016 National Student Survey (NSS).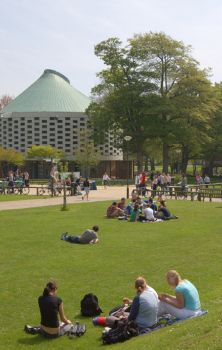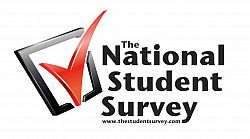 With 89% of Sussex students confirming they are happy with their experience, the University's score is three percentage points higher than the sector benchmark.
A record 2,340 final-year Sussex students took part in the government's annual poll of student opinion this spring, reflecting the growth in the University's student population over the past few years. Nearly nine out of 10 (89%) of Sussex students who graduated this summer said they were happy overall with their university experience, up from 87% last year and 85% in 2014.
Scores for assessment and feedback (up 2%), organisation and management (up 2%) and academic support (up 1%) also increased, with Sussex being placed 22nd and in the top quartile of multi-faculty universities for overall satisfaction.
The top three areas in which the University scored well are; staff are good at explaining things 92%; Library resources and services 91%; and I have been able to contact staff when I needed to 90%.
Professor Michael Farthing, University of Sussex Vice-Chancellor, said: "We've had a great year in rankings, breaking the top 20 of all the major UK league tables and it's very pleasing to see we're in the top quartile for student satisfaction.
"We care about the experience of every student here at Sussex and we will continue to do everything we can to ensure that attending university is one of the most fulfilling times of their lives."
The NSS is run by the Higher Education Funding Council for England (HEFCE) and asks all final-year undergraduate students across the UK for their views on their university experience.
The full results will be published at the end of August on the Unistats website, which gives future university students advice on where and what to study.
The Pro-Vice-Chancellor (Teaching and Learning), Professor Clare Mackie, said: "A special mention is needed for the exceptional performance of our Business and Management department headed up by Professor Sue Newell and Professor Steve McGuire.
"An overall increase in satisfaction scores can be mapped to significant increases in Business and Management including: 13% in overall satisfaction; 13% in assessment & feedback; 9% in organisation and management; and 17% in academic support. Business and Management account for 14% of our respondents overall so well done to all."