Strategic partnership to improve social mobility in Crawley
The University has formed a strategic partnership with a national social mobility charity that will help able students in Crawley to reach their full academic potential.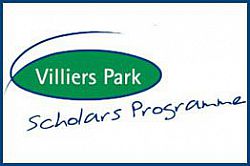 Launching in autumn 2016, the partnership with the Villiers Park Educational Trust has enabled the development of a programme to help students from lower income and other under-represented backgrounds reach their full academic potential, gain access to leading universities or other centres of excellence, and thrive once there.
This new Scholars Programme will recruit students from six local schools and colleges in Crawley.
Professor Clare Mackie, Deputy Vice-Chancellor at the University of Sussex, commented: "We jumped at the opportunity to form this partnership with Villiers Park Educational Trust.
"At Sussex we are absolutely committed to opening the doors of the University to talented students from all backgrounds - and widening participation sits at the very heart of our overall strategy.
"We know that programmes such as the Crawley Scholars Programme can really work. The most recent cohort of students that graduated from our own similar scheme for first generation scholars are now outperforming their peers in the jobs market, with 90 per cent in graduate-level employment or further study.
"We want more and more talented students from under-represented groups to have the chance to achieve that kind of success. We look forward to working with the team from Villiers Park to give even more young people the choices they deserve."
Using one-to-one sessions with learning mentors, undergraduate e-mentors, workshops, masterclasses and residential courses, the programme sets out to develop the personal and academic skills essential to enable students to fulfil their potential.
Sarah Chick, Programme Director for Villiers Park Educational Trust, said: "We have developed a programme that has evidence of success elsewhere in the UK and with Crawley being in the bottom 20% for higher education take-up there is clearly much to be done to raise the aspirations and the exam results of those from less advantaged backgrounds in the area.
"We are, therefore, really pleased to be able to launch the Scholars Programme in Crawley with the support of the University of Sussex who we have previously worked with on other projects and who have a track record of helping to improve social mobility. Between us we have the experience and expertise to help both the students and their schools and colleges."
The six participating schools and colleges will benefit from access to the Villiers Park Advisory Service, allowing teachers to reflect on teaching and learning in the everyday classroom, as well as Villiers Park Plus, which uses scholars to enrich the learning community in their schools and colleges, helping to raise the aspirations and attainment of their peers.