New agreement signed with University of California, Santa Cruz
Capitalising on four decades of student exchange links, Sussex recently signed a Memorandum of Understanding with the University of California, Santa Cruz (UCSC), to promote continued co-operation in education and academic research.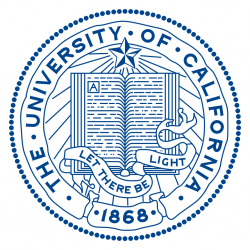 During the last ten years 60 undergraduate students have participated in study abroad programmes between the two universities, and almost 100 students from UCSC have attended the International Summer School at Sussex
The agreement was signed on 18 May by Sussex Vice-Chancellor, Professor Michael Farthing. Professor Farthing was visiting UCSC with a senior delegation from Sussex to meet with faculty from the departments of economics, history and media to discuss research collaboration, staff and student mobility.
Professor Farthing said: "Following my recent visit to UCSC I am even more convinced that both universities have much to gain by working even more closely. It was a particular pleasure to share experiences of university life over lunch."
Sussex and UCSC have strong research affinities, particularly in the field of Digital Media. In 2014, faculty from the School of Media, Film and Music were granted an award from the International Partnership Development Fund at Sussex to facilitate doctoral student mobility, staff development and exchange.
Professor Tim Jordan, Head of the School of Media, Film and Music, is now leading efforts to align degrees programmes to support the internationalisation of teaching at both institutions. Professor Jordan said: "This agreement between two Universities with strong commonalities will be a basis for MFM to work with colleagues in UCSC to create opportunities for staff and students to generate genuinely international collaborations."
UCSC is one of 10 campuses in the University of California system and, like Sussex, was established in the 1960s. With similarities in terms of outlook, subject strengths, global position and reputation for research influence, the two universities are an excellent match for innovative teaching and research partnerships.
It is hoped the relationship with UCSC will continue to develop to the benefit of both institutions, with scope for future collaboration areas such as history, art history, physics, astronomy and astrophysics. For more information on this partnership, please email International Partnerships Officer, Peter Boddy.