Sweet smell of success? Sussex fruit fly research makes global engineering award shortlist
Sussex research about a fly's sense of smell has beaten record competition to be shortlisted in the Institute of Chemical Engineers Global Awards.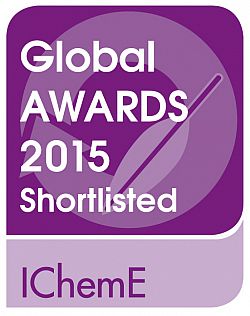 Attracting 500 entries worldwide from over 40 countries this year, the IChemE awards celebrate achievement in the chemical and process industries.
Professor Thomas Nowotny, Professor of Informatics at Sussex, led the research into the 'nose' of fruit flies alongside researchers from Monash University and CSIRO in Australia.
Professor Nowotny said: "We are surprised - but very pleased - to have been shortlisted for best research project in the IChemE Global Awards 2015.
"Our project was on using fruit fly olfactory receptors for real world chemical sensing applications and therefore not necessarily in the central remit of chemical engineering.
"However, the panellists kept an open mind in selecting our work from a record number of entries this year. I'm glad they recognised the value in what we are trying to achieve."
A spokesperson for the IChemE Global Awards said: "Research that has the potential to be translated into practical applications is of great interest to chemical engineers.
"University of Sussex's work, in partnership with CSIRO and Monash University, to develop 'e-noses' has the potential to improve quality of life and safety in sectors such as food production, healthcare and in hazardous environments.
"The Institution of Chemical Engineers is pleased to recognise their work and congratulate them for being shortlisted in the Research Project of the Year category at the IChemE Global awards 2015."
Professor Nowotny's study was recently published in the journal Bioinspiration and Biomimetics in October 2014. It found, surprisingly, that the 'nose' of fruit flies can identify odours from illicit drugs and explosive substances almost as accurately as wine odour - which the insects are naturally attracted to because it smells like their favourite food, fermenting fruit.
The findings bring scientists closer to developing electronic noses (e-noses) that closely replicate the sensitive olfactory sense of animals.
Current commercially available e-noses are typically based on metal-oxide sensors and very slow, compared to a biological nose. Following the research, the hope is that such e-noses will be much faster and much more sensitive.
Professor Nowotny will find out whether he has won an award at the IChemE Global Awards Dinner at the Birmingham Hilton Metropole in November 2015.