Business lecturer wins second 'Best Paper' award of 2014
A lecturer in the Department of Business and Management has won his second award of the year for the best paper presented at an academic conference.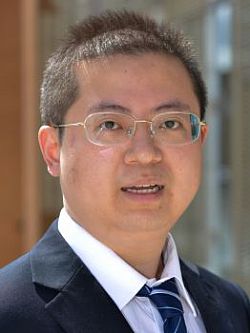 Dr Yong Yang, Senior Lecturer in Strategy, won a Best Paper Award at the Academy of Management (AOM) Annual Meeting in Philadelphia, USA, from 1-5 August.

The paper, titled 'Foreign subsidiary location strategy and financial performance: A global value chain perspective', was co-authored by Dr Yang with Dr Deeksha Singh of Rutgers University in New Jersey, USA.
Dr Yang's success at the AOM Meeting follows his first award win of the year at the Academy of International Business (AIB) Annual Meeting in Vancouver, Canada, in June, for a paper also co-authored with Dr Singh along
with Dr Ajai Gaur from Rutgers, 'Strategic location in the global value chain and foreign subsidiary performance: Evidence from 105 countries'.