Sussex recognised for excellence in supporting researchers
The University of Sussex has been recognised by the European Commission for its work in improving working conditions and career-development opportunities for research staff.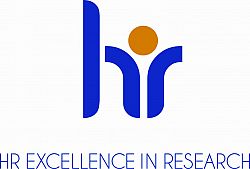 The European Commission HR Excellence in Research badge, announced last Friday (24 May), recognises good practice by employers in supporting the professional development of researchers.
To be eligible for the badge, the University had to demonstrate that it had undertaken an internal analysis to compare institutional practices against the RCUK Concordat to Support the Career Development of Researchers, and had developed an action plan based on the results.
Professor Michael Davies, Pro-Vice-Chancellor (Research), said: "This award is a welcome recognition of the value that we place at Sussex on supporting early-career researchers.
"We recognise that creating a positive research environment and infrastructure will attract and retain high-quality researchers and postgraduate students.
"The University has invested in a range of activities and support systems to ensure that our research staff develop the knowledge, skills and confidence that will equip them to make important contributions to future national and international developments in research, policy and practice.
"This endorsement of our employment and training practice from the European Commission is the culmination of hard work by colleagues from all over the University.
"As a leading research-intensive university, we look forward to building on this achievement in the years ahead."
The Sussex team behind the award was co-ordinated by Paul Roberts, Assistant Director of the Doctoral School, drawing on input from research staff, academic faculty (especially the Directors of Doctoral Studies) and key members of the professional services, including the Head of the Teaching and Learning Development Unit, Director of Research & Enterprise Services and Director of Human Resources.