Obituaries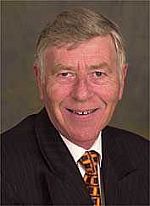 John Golds
John Golds, a stalwart member of the administration for 36 years until his retirement in 2005, passed away peacefully at his home on 21 December after a short illness, aged 70 years.
John joined Sussex in September 1969. During his time at the University he undertook a variety of roles, most recently as Head of Research Finance in the Research & Regional Development Division (now Research & Enterprise). He was a much liked and well respected member of staff.
A former colleague, Linda Allfrey, said: "John was 'old school' in his work ethic, extremely professional and with a determined approach in undertaking his University roles.
"However, he was the utmost gentleman, and an extremely kind and fair manager, and never faltered in combining these qualities in the workplace."
John's funeral service will be held in the South Chapel at Woodvale Crematorium on Wednesday (9 January) at 2.30pm. Family flowers only. Donation for the Martlets Hospice may be sent to Bungard & Sons Limited, 90 Sackville Road, Hove BN3 3HE.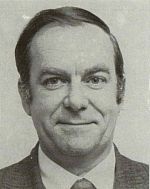 Professor Reginald Mutter
Emeritus Professor Reginald Mutter died in December, aged 87.
He came to Sussex in 1962 as a Lecturer in English. He was Dean of the School of English and American Studies from 1968-72 until his appointment as Pro-Vice-Chancellor (Arts and Social Studies) in 1973 – a post that he held until 1976. He was made Professor in 1973 and took early retirement in 1981.
After school years in Horsham, Professor Mutter spent three years in the Army, which sponsored him to attend the University of Oxford to do a short course in maths and physics.
He left the Army in 1946 as a Major and then worked towards a first-class degree in English Language and Literature at Oxford.
He joined Sussex in 1962 from King's College London, where he had been first Assistant Lecturer (1954-58) and then Lecturer (1958-62) in English.
Professor Ronald Taylor
Emeritus Professor Ronald Taylor, Professor of German at Sussex from 1965-86, died on 29 November.
Among his many books were studies in the culture of medieval and modern Germany and biographies of Richard Wagner, Robert Schumann, Franz Liszt and Kurt Weill.
He was also the author of Literature and Society in Germany, 1918-1945 and of The Romantic Tradition in Germany, as well as a historical portrait of Berlin and Its Culture.
Professor Taylor had been a visiting professor at the University of Chicago, Northwestern University and the University of British Columbia.