Students study Shakespeare
The School of English and the University welcomed 150 students from area schools, including Varndean College, to the annual Shakespeare Study Day on 21 March.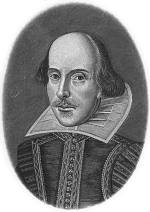 Part of the activities for widening participation, students attended a lecture on 'The Incomplete Shakespeare', given by the Head of School, Professor Tom Healy, and then took part in a one-hour seminar discussion with School of English lecturers and teaching fellows.
A campus tour and lunch started the day, and their accompanying teachers were hosted at a lunch given by the School where they were able to meet that afternoon's seminar tutors.
The aim of the day was to give students a flavour of the possibilities of university study.