Thresholds of the Mind
Thresholds of the Mind is a photographic project by Barry Falk and David Schwartzman that explores the people and research being carried out at The Sackler Centre for Consciousness Science at the University of Sussex. The exhibition opens on Sunday 30th Sept. and runs through to Sunday 28th October, and will be showing at the Regency Town House, 13 Brunswick Terrace, Hove, in the basement annexe.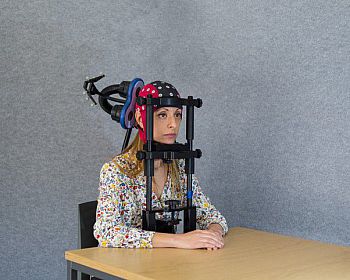 This exhibition seeks to capture the mystery surrounding consciousness and how scientists at the Sackler Centre are attempting to capture and understand the nature of subjective experience. It explores the ambiguity between what is seen in a photographic image and its psychological impact.
The theme of consciousness, how we explore and understand the world around us on both a physical and psychological level, and the pioneering nature of the scientific enquiry at the Sackler Centre for Consciousness Science, brings into question the nature of perception, the artistic pursuit of photography and the sense of self.
More details can be found here: http://photofringe.org/whats-on/bpf18-launch
---