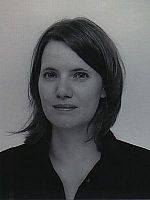 Dr
Kim Wuenschmann
Biography
Dr Kim Wünschmann specialises in German and German-Jewish history in modern times. She has earned her MA degree at Freie Universität Berlin where she studied Jewish Studies (major), Political Science and Psychology. In 2012 she received her PhD in History from Birkbeck, University of London.
Her doctoral research, completed as part of a larger ARHC research project on the prewar Nazi concentration camps, explores the instrumental role of these extra-legal detention sites in the development of the regime's anti-Jewish policies and investigates Jewish responses and resistance to this most brutal form of exclusion. The study as been awarded the Jacques Rozenberg Prize of the Fondation Auschwitz - Mémoire d'Auschwitz and jointly awarded the Herbert Steiner Prize of the International Conference of Labour and Social History (ITH) and the Documentation Centre of Austrian Resistance (DÖW).
Her first book Before Auschwitz: Jewish Prisoners in the Prewar Concentration Camps has been published with Harvard University Press. In 2016 it was awarded the Yad Vashem International Book Prize for Holocaust Research.
Before joining the History Department at the University of Sussex Dr Wünschmann held Fellowships at the Franz Rosenzweig Minerva Research Center for German-Jewish Literature and Cultural History and the Martin Buber Society of Fellows in the Humanities and Social Sciences at The Hebrew University of Jerusalem. In 2014 she was a Visiting Scholar at the Zentrum Jüdische Studien Berlin-Brandenburg.
Role
Dr Kim Wünschmann is DAAD Lecturer in Modern European History and Acting Deputy Director of the Centre for German-Jewish Studies