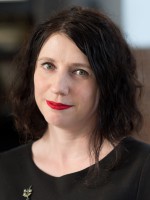 Prof
Claire Langhamer
Post:
Professor of Modern British History (History, Centre for the History of War and Society)
Other posts:
Senior Lecturer in History (History)
Location:
Arts A A162
Email:
C.L.Langhamer@sussex.ac.uk

Telephone numbers
Internal:
2163
UK:
01273 606755 ext. 2163
International:
+44 1273 606755 ext. 2163

Research expertise:
download vCarddownload vCard to your mobile
Biography
Claire Langhamer is a social and cultural historian. Her work deals with the diverse ways in which ordinary people negotiated modernity in twentieth-century Britain. She was brought up in North Humberside. She completed her first degree in History at Manchester University in 1991 and conducted doctoral research with Dave Russell at the University of Central Lancashire, 1992-6. She started working at Sussex in 1998.


Role
Professor of Modern British History; Head of History
Community and Business
Her recent media work includes being interviewed by Madness front man Suggs for A History of the World: Brighton, the First Resort (BBC 2, 2010), appearing as a panellist in the BBC3 Freethinking Festival debate, 'Is Marriage in Peril' broadcast on Radio 3 in November 2010, and contributing to Word of Mouth's, History of the Microphone (Radio 4, January 2011), Timeshift's The Rules of Drinking (January 2012) and a Radio 4 Today series on Mass Observation (Spring 2012) which culminated in Mass Observation serving as the Today programme editor on Boxing Day 2012. In August 2012 she helped Masterchef host Gregg Wallace trace his family history in the BBC1 programme Who Do You Think You Are? and in June 2013 she was interviewed in the Mass Observation Archive by David Dimbleby for the BBC1 programme, The People's Coronation.
In summer 2013 she discussed her book, The English in Love on The World Tonight (Radio 4, August 2013), World Update (World Service, August 2013) and BBC Russian Service (September 2013). She also published an article on the book in The Daily Express. (September 2013). Towards the end of 2013 she appeared on the ITV Tonight programme to discuss internet dating (October 2013) and a BBC Schools broadcast Exploring the Past: Post war Britain (December 2013). On New Year's Day 2014 she was a panellist on a BBC Radio 4 Thinking Aloud special on romantic love.

Recent community engagement work includes a public talk on 'Love and the Dancehall' as part of the Brighton-based Our Dancing Feet community project (2013) and a public talk on 'What is Happiness ?', part of the Mass Observation series for the ESRC Festival of Science (November 2013). She has discussed The English at Love at a variety of events and venues including the Wigmore Lecture series and the Ropetackle Arts Centre. She will be speaking at the 2014 Words by the Water festival of words and ideas and will be delivering the 2014 Bedford Centre public lecture.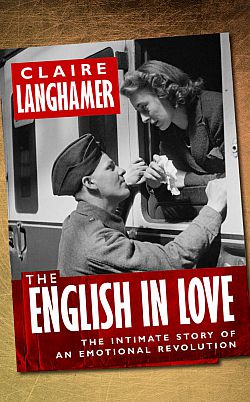 Love: My book on twentieth century love, The English in Love: The Intimate Story of an Emotional Revolution, was published by Oxford University Press in 2013.
The book was widely reviewed.
It was a book of the week in The Times Higher. http://www.timeshighereducation.co.uk/books/the-english-in-love-the-intimate-story-of-an- emotional-revolution-by-claire-langhamer/2006209.article
It was also book of the week in The Sunday Telegraph, http://www.telegraph.co.uk/culture/books/historybookreviews/10257175/The-English-In-Love-by-Claire-Langhamer- review.html
It was reviewed in:
The New Statesman, http://www.newstatesman.com/culture/2013/08/i-want-fur-coat-and-villa-and-cat-art-and-agony-english-marriage
The Observer, http://www.theguardian.com/books/2013/aug/10/english-in-love-langhamer-review
The Economist, http://www.economist.com/news/books-and-arts/21583608-couples-changed-1950s-here-eternity
And in The Guardian, The Financial Times, Literary Review, Catholic Herald, Country Life, History, Who Do You Think You Are? Discover Your History, The Times of India, and a range of local newspapers.
The project starts from the premise that love has a history: that it has meant different things to different people at different moments of the past and has served different purposes. The book tells the story of love at a crucial point, a moment when the emotional landscape changed dramatically for large numbers of people. It is a story based in Britain, but informed by America, and covers the period from the end of the First World War until the break up of The Beatles. It describes a fundamental shift in the value attached to emotional intimacy within heterosexual encounters as marriage came to be seen less as a religiously sanctioned institution and more as a relationship based on love and sex. Until at least 1970 more people married than ever before and they did so at increasingly younger ages. To the casual observer it was a golden age of marriage. And yet, romantic love, particularly when tied to sexual satisfaction, often proved an unreliable foundation upon which to build marriages: it had the potential to evaporate over time and under pressure. Scratching beneath the surface of the golden age then, the book uncovers a twentieth century of quiet emotional instability. In fact a number of unsettling questions about life and love emerged in this period. What, contemporaries asked, was the correct balance between love, romance and passion and were they even compatible? How central was love to partner selection and did pragmatism also have a role? Could, indeed should, marriages survive in the absence of love? Was falling in love a unique or a repeatable experience? Did one perfect partner or soul mate exist? Could a love affair alone lead to self-fulfilment? Crucially, concerns emerged about how to balance desire, agency and social obligation. If people were not responsible for falling in and out of love, as Mary Grant of the Woman's Own problem page suggested in 1950, what would happen to lifelong commitment? The book suggests that a matrimonial model based upon the transformative power of love carried within it the seeds of its own destruction. The end of century decline of life long marriage was rooted in the contradictions, tensions, and illogicalities that lay at the heart of mid-century intimacy.
At the core of this project is a focus on the everyday. The book uncovers the sometimes messy, but often extraordinary, complexities of romantic life. It draws upon the life histories held by the Mass Observation Archive, widely acknowledged to be the most important repository for the detailed study of twentieth-century social worlds in Britain in addition to a diverse range of other twentieth century materials. This research developed out of a focus upon courtship and leisure and further develops an interest in life history research and the Mass-Observation archive in particular. I have published articles relating to this project in Historical Journal History Workshop Journal and Cultural and Social History. An article on the reception of magazine problem page advice, 'Everyday advice on everyday love: romantic expertise in twentieth century Britain', was published in L'Homme. European Journal of Feminist History, 24:1, 2013 and can be seen at
http://www.eurozine.com/articles/2013-08-28-langhamer-en.html
Happiness: My second recent research area is a collaborative project with Professor Ian Gazeley (Sussex) on happiness and economic well- being in 1930s Britain, based on the analysis of a Mass Observation study carried out in 1938. This inquiry asked respondents to define what happiness meant to them. This was followed-up with a questionnaire that asked individuals to provide details of their occupation, employment status, age and gender, and then to rank order eight factors making for happiness. The survey of 223 individuals was carried out at an important point during the interwar years, when fears of war were growing and unemployment remained stubbornly high. I presented a keynote address on this research to the Researching Leisure Lives Conference in Bolton in April 2011. An article 'Happiness in Mass Observation's Bolton', with Ian Gazeley, was published in History Workshop Journal, Issue 75, Spring 2013.
Capital Punishment: I have also recently completed a research project on everyday feelings about the death penalty in postwar Britain. This research is based on two Mass Observation surveys, conducted in 1948 and 1955, and further develops my interest in the ways in which 'ordinary' people understand the social world. I presented papers on this research at Kings and Nottingham in 2012. My article 'The live dynamic whole of feeling and behaviour: Capital Punishment and the Politics of Emotion, 1945-57', is published in Journal of British Studies, 51: 2, 2012.
Leisure: My first book explored the complex relationship between women and leisure in England across the period 1920-1960. Departing from approaches which have focused upon particular activities or institutions, Women's Leisure in England, 1920-1960, everyday experiences at its centre and paid particular attention to the meanings and understandings of leisure which emerge from the oral history method. The book argued that experiences and perceptions of leisure were fundamentally structured along life-cycle lines: leisure in youth was often characterised by freedom and independence whilst leisure in adulthood became a vehicle for service and duty to others.
New Projects: I am currently writing on twentieth-century bigamy and servicemen's hopes for the future at the end of the Second World War.
Journal work: From 2010 until 2014 I was co-editor of Twentieth Century British History. http://tcbh.oxfordjournals.org/ I am now on its advisory board. I am also on the Editorial boards of Women's History Review (for which I acted as book reviews editor) and History of the Family: an international quarterly (which I also edited). I was a consultant editor for Mass Observation Online and am a Mass Observation Trustee. I was a member of the Social History Society exec committee, 2006-2009.
Research Grants: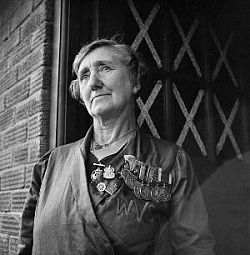 Claudia Siebrecht (Sussex), Lucy Noakes (Brighton) and I were recently awarded full conference funding by the British Academy for our conference War: An Emotional History which will take place in 10-11 July 2014 at the British Academy in London.
Between 2008-2011, I co-organised the interdisciplinary network - Women in the 1950s - with Dr Penny Tinkler (Sociology, University of Manchester), Dr Stephanie Spencer (Faculty of Education, University of Winchester) The network aimed to shed light on a hitherto neglected generation of girls and women and facilitate reflection on the relationship between the 1950s and the 1960s/1970s, particularly in light of the Women's Liberation Movement. The Network organised two exploratory symposia: 'The forgotten generation. Girls and young women in the 1950s' (September, 2008, London) and 'Fifties Film: women and gender in focus' (May 2009, Sussex). It was then awarded a grant in the ESRC Research Seminars Competition and a two year seminar series commenced in November 2009 with a seminar in Manchester on Glamour. This was followed by seminars on the Housewife, Sensory Sources, Photography, Girlhood, and Love. A link is available here. http://www.socialsciences.manchester.ac.uk/disciplines/sociology/about/events/esrcseminars/">http://www.socialsciences.manchester.ac.uk/disciplines/sociol ogy/about/events/esrcseminars/
I was awarded the University of Sussex Award for Excellence in Teaching in 2003 and again in 2012 after being nominated by a group of students.
I currently teach undergraduate courses in modern British history. These include a special subject entitled Domesticity and its Discontents - Women in Postwar Britain and the time and place course 1963 - Sexual Revolution in Britain. I have also taught courses such as Britain in the Twentieth Century; Feminism; The Social History of Women 1870-1920; Imagining the North; Introduction to Contemporary History; Women in Society.
At postgraduate level I have taught courses on Critical Approaches to Mass Observation; Historical Skills and Methods - doing a research project; The History of Feminism, Women's Lives, Life Histories and Social Change; Making a Contemporary History Video Documentary.
I currently supervise or co-supervise ten doctoral students.
Recent doctoral completions include:
Jen Purcell, 'Beyond Home: Housewives and the Nation. Private and Public Identities, 1939-1949.' (2008)
Christine Jesman, 'Conservative Women, The Primrose League and Public Activity in Surrey & Sussex c.1880-1902' (2008)
Benjamin Jones, 'Neighbourhood, family and home: the working class experience in mid-twentieth century Britain' (2009)
Lorraine Sitzia, 'Telling People's Histories: An Exploration of Community History-Making from 1970-2000.' (2010)
Samantha Carroll, 'Fill the jails': identity, structure and method in the Committee of 100, 1960-1968.' (2011)
Michele Harrison, 'At Home in Prague: Representations of Home in the Czechoslovakian Interwar' (2013)
Shivaun Woolfson, ' Everything Speaks: the Jewish Lithuanian experience through people, places and objects'. Co-supervised, self-funded. (2013).
Sian Edwards, 'Youth movements, citizenship and the English countryside 1930-1960'. (2013).
Wednesday 09:45-11:45 (on Wednesday 5th March I will be available from 9.00-10.00 and 11.00-12.50.)