Graduation Gifts and Memorabilia for Winter and Summer Graduation ceremonies
Photography
For graduation photography, visit the Ede and Ravenscroft Ltd website and enter 'University of Sussex' in the search (the online service is available for limited period only, around the time of each graduation ceremony. To contact Ede and Ravenscroft Ltd, telephone: 01223 861854).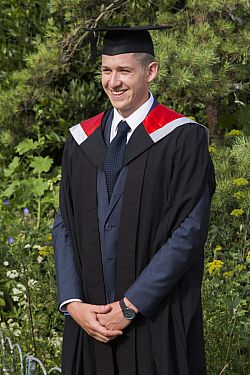 Merchandise
University of Sussex Official merchandise and gifts can be ordered online from the Ede and Ravenscroft Ltd online shop. We now do a stunning range of Gold and Silver Graduation Rings available from the company Annotated Studios.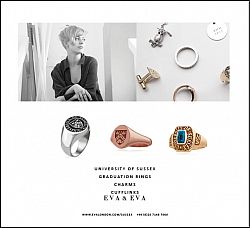 Personalised graduation T-shirts and other University of Sussex clothing can be ordered on the Campus Clothing website.

Yearbook - Only for Summer Graduation
To be included in the University of Sussex Class of 2018 Yearbook, please fill in your profile on the GradFinale website.
Registration to create a profile will open on 16 October 2017. Please visit the GradFinale website to register.
All pre-ordered Yearbooks will be handed out at your Graduation Ceremony. To make sure you receive your copy, please order your Yearbook online.