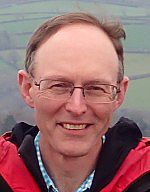 Prof
Julian Murton
Biography
BSc Geography & Geology (London 1988) PhD Geology (Ottawa 1993)
Julian currently serves as:
Editor of the journal Permafrost and Periglacial Processes
UK representative on the Council of the International Permafrost Association
Member of the NERC Arctic Research Programme Advisory Group (2010-2015)
Julian is a cold-climate geologist who specialises in the geomorphology, sedimentology and stratigraphy of permafrost environments. His research focuses on permafrost as a driver and archive of environmental change, with the aims to elucidate:
1. Ground-ice and permafrost thaw processes (e.g. rock fracture, thermokarst, solifluction),
2. Permafrost-glacier interactions (e.g. Laurentide Ice Sheet, Canada; Anglian Ice Sheet, UK), and
3. Reconstruction of cold Quaternary environments (glacial, periglacial).
To achieve these aims, he performs physical modelling experiments in the Sussex Permafrost Laboratory to test hypotheses and develop new technologies on cryogenic processes in rock and soil. This experimental work is complemented by geological research in contemporary permafrost regions (Canada, Alaska and Siberia) and in past permafrost regions (NW Europe) to examine the geological effects of glacier-permafrost interactions and to reconstruct cold Quaternary environments. A current focus is on yedoma sedimentology and stratigraphy during Marine Isotope Stages 2 and 3.
His publications include two papers on ground ice and involutions reproduced in a benchmark volume on Periglacial Geomorphology, and lead-author papers on rock fracture and Lake Agassiz outburst flooding published in Science and Nature.
Autumn Term 2013:
Level 2: Environmental Research Skills (convenor)

M level: Soil & Rock Description (convenor)
Spring Term 2014:
Level 1: Environmental Risks & Hazards (convenor)

Level 2:

Resource Management (lecturer)

Level 3: Permafrost and Environmental Change (convenor)

M level: Geomorphological Processes (lecturer)
Murton, Della K and Murton, Julian B (2012) Middle and Late Pleistocene glacial lakes of lowland Britain and the southern North Sea Basin. Quaternary International, 260. pp. 115-142. ISSN 1040-6182
Waller, Richard, Phillips, Emrys, Murton, Julian, Lee, Jonathan and Whiteman, Colin (2011) Sand intraclasts as evidence of subglacial deformation of Middle Pleistocene permafrost, north Norfolk, UK. Quaternary Science Reviews, 30 (23-24). pp. 3481-3500. ISSN 0277-3791
Murton, Julian B and Belshaw, Roger K (2011) A conceptual model of valley incision, planation and terrace formation during cold and arid permafrost conditions of Pleistocene southern England. Quaternary Research, 75 (2). pp. 385-394. ISSN 0033-5894
Waller, Richard, Murton, Julian, Phillips, Emrys, Lee, Jonathan R and Whiteman, Colin A (2011) Sand intraclast development and the deformation of glacially-overridden permafrost, West Runton. In: Glacitectonics: field guide. Quaternary Research Association, pp. 162-181.
Murton, Julian B, Bateman, Mark D, Dallimore, Scott R, Teller, James T and Yang, Zhirong (2010) Identification of Younger Dryas outburst flood path from Lake Agassiz to the Arctic Ocean. Nature, 464 (7289). pp. 740-743. ISSN 0028-0836
Bateman, Mark D, Murton, Julian B and Boulter, Claire (2010) The source of De variability in periglacial sand wedges: Depositional processes versus measurement issues. Quaternary Geochronology, 5 (2-3). pp. 250-256. ISSN 1871-1014
Murton, Julian B (2009) Stratigraphy and palaeoenvironments of Richards Island and the eastern Beaufort continental shelf during the last glacial-interglacial cycle. Permafrost and Periglacial Processes, 20 (2). pp. 107-125. ISSN 1045-6740
Harris, Charles, Arenson, Lukas U, Christiansen, Hanne H and Murton, Julian B (2009) Permafrost and climate in Europe: Monitoring and modelling thermal, geomorphological and geotechnical responses. Earth-Science Reviews, 92 (3-4). pp. 117-171. ISSN 00128252
Waller, Richard, Murton, Julian and Whiteman, Colin (2009) Geological evidence for subglacial deformation of Pleistocene permafrost. Proceedings of the Geologists' Association, 120 (2-3). pp. 155-162. ISSN 00167878
Murton, Della K, Pawley, Steven M and Murton, Julian B (2009) Sedimentology and luminescence ages of glacial Lake Humber deposits in the central Vale of York. Proceedings of the Geologists' Association, 120 (4). pp. 209-222. ISSN 0016-7878
Murton, Julian B (2008) Global warming and thermokarst. In: Permafrost soils. Springer, pp. 185-203. ISBN 9783540693703
Harris, Charles, Kern-Luetschg, Martina, Murton, Julian, Font, Marianne, Davies, Michael and Smith, Fraser (2008) Solifluction processes on permafrost and non-permafrost slopes: results of a large-scale laboratory simulation. Permafrost and Periglacial Processes, 19 (4). pp. 359-378. ISSN 1045-6740
Murton, Julian (2008) Full-scale physical modeling of solifluction processes associated with one-sided and two-sided active layer freezing. In: Proceedings of the 9th International Permafrost Conference, June 29 - July 3, 2008, University of Alaska Fairbanks.
Matsuoka, Norikazu and Murton, Julian (2008) Frost weathering: recent advances and future directions. Permafrost and Periglacial Processes, 19 (2). pp. 195-210. ISSN 1045-6740
Waller, R, Murton, J and Whiteman, C (2008) Submarginal glaciotectonic deformation of Pleistocene permafrost. In: Proceedings of the 9th International Permafrost Conference, Fairbanks, Alaska 2008. Institute of Northern Engineering, University of Alaska, Fairbanks. ISBN 9780980017939
Murton, Julian B, Peterson, Rorik and Ozouf, Jean-Claude (2006) Bedrock fracture by ice segregation in cold regions. Science, 314 (5802). pp. 1127-1129. ISSN 0036-8075
Tuesday 14:00-15:00
Friday 14:00-15:00