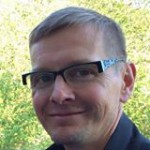 Dr
Jon Mitchell
Role
Jon Mitchell is Director of Sussex ESRC Doctoral Training Centre, Director of the Sussex Doctoral School (Social Sciences) and Director of Doctoral Studies for the School of Global Studies.
He normally works in the Doctoral School, First Floor of Falmer House, on Mondays and Wednesdays (tel: ++44 1273 678498). The rest of the week he works from his office in Global Studies.
Jon Mitchell's main research site is Malta. His doctoral research was conducted in Malta at a time of rapid social and political transformation, and from this he has developed both ethnographic and theoretical texts on Europeanization and ambivalence; corruption and clientelism; memory and community; politics and the state; history and national identity; ritual and masculinity; belief and the body. More recently, he has been concerned with understanding the place of performance and the body in processes of belief, and (with Gary Armstrong, Brunel) exploring the social, political and economic significance of Maltese football.
In 2010 Jon conducted research on the inaugural Brighton Marathon, for a project entitled Run and Become: Motivation and Transformation in the Brighton Marathon. See: http://www.sussex.ac.uk/anthropology/research/runandbecome The project looked at how body and self are transformed through training and running the marathon, and how running for charity can change these motivations and transformations.
Jon is currently writing a book on the Anthropology of Religion and Ritual, and is convening, with Michael Bull (Media and Film) a Wenner Gren sponsored workshop on Cognition, Performance and the Senses.
Recent DPhil Students
Alison Bird - Astrology in Education: An Ethnography (awarded 2007)

Current DPhil Students
Sufyan Abid - Social Class, Economic Practices, Religious Practices, Family Values and their Response to Islamic Reformism in Malaysia
Jamie Barnes - A world in motion : transition within SE Europe and the emergence of new spiritual communities
Anusree Biswas - Ethnic Identity, Marriage and Gender: The Case of British Indian Bengalis
Amy Busby - An Ethnography Exploring the Behaviour of MEP's and the Culture of the European Parliament
Evropi Chatzipanagiotidou - Where New Identities Emerge: The Social, Material and Symbolic Connections between the Greek Cypriot Diaspora, the Citizen-based Peace Mvement in Cyprus and 'Cyprus On-line'
Deniz Duru - The Princes Islands of Istanbul: Coexistence, Sociability and Memory in a Multi-Faith, Multi-Ethnic Island Network
John Manley - Investigation into Roman Colonial Processes in Southern Britain
Karis Petty - Landscape and the Senses: Sussex for the blind and partially sighted
Vessi Ratcheva - Nationalist organisations within the contemporary, post-Ottoman Bulgarian state
Anna Rose Stewart - Gender and Online Identities in Evangelical Christianity
Ross Wignall - Moralities of transformation at YMCA centres in UK and Gambia
In the academic year 2011-12, Jon is teaching:
Anthropology in Theory
Discourse Analysis
Student Consultation
Office: Arts C254
Advice and Feedback Hours:
Tuesday 1200-1300
Thursday 1200-1300
*PLEASE NOTE: Week 5 Feedback Hours - Thursday 9 February: 10-11; 12-1300*
Armstrong, Gary and Mitchell, Jon (2011) Defence and attack: empire, nation and resistance in inter-war football in Malta. Social Identities, 17 (3). pp. 303-320. ISSN 1363-0296
Mitchell, Jon P (2010) Performing Statues. In: Religion and Material Culture: the matter of belief. Routledge, pp. 262-276. ISBN 0-415-48116-3
Mitchell, Dr Jon, Melhuus, M and Wulff, H, eds. (2009) Ethnographic Practice in the Present. European Association of Social-Anthropologists, 11 . Berghan Books. ISBN 978-1-84545-616-0
Mitchell, Jon P (2009) Ritual Transformation and the Existential Grounds of Selfhood. Journal of Ritual Studies, 23 (2). pp. 53-66. ISSN 0890-1112
Mitchell, Jon P and Mitchell, Hildi J (2008) For Belief: embodiment and immanence in Catholicism and Mormonism. Social Analysis, 52 (1). pp. 79-94. ISSN 0155-977X
Armstrong, Gary and Mitchell, Jon (2008) Global and Local Football: Politics and Europeanisation on the fringes of the EU. Routledge critical Studies in Sport . Routledge. ISBN 978-0-203-60748-0
Mitchell, Jon P (2007) A Fourth Critic of the Enlightenment: Michel de Certeau and the ethnography of subjectivity. Social Anthropology, 15 (1). pp. 89-106. ISSN 0964-0282
Armstrong, Gary and Mitchell, Jon (2006) Six Trophies and a Funeral: performance and football in the city of Valletta. City and Society, XVIII (2). pp. 180-206. ISSN 0893-0465
Mitchell, Jon P (2006) Church and State in Malta. In: Politik und Religion in der Europaischen Union: Zwischen nationalen Traditionen und Europaisierung. Politik Und Religion . VS Verlag fuer Sozialwissenschaften, Wiesbaden, pp. 341-358. ISBN 9783531153094
Mitchell, Jon P (2006) Performance. In: Handbook of Material Culture. Sage Publications, London, pp. 384-401. ISBN 9781412900393
Mitchell, Jon P and Armstrong, Gary (2005) Cheers and Booze: Football and Festa Drinking in Malta. In: Drinking Cultures. Berg, pp. 179-200. ISBN 1-85973-873-7
Mitchell, Jon (2004) Ritual structure and ritual agency. 'Rebounding violence' and Maltese festa. Social Anthropology, 12 (1). pp. 57-75. ISSN 0964-0282
Wilson, Richard Ashby and Mitchell, Jon P, eds. (2003) Human Rights in Global Perspective: anthropological perspectives on rights, claims and entitlements. ROUTLEDGE. ISBN 0-415-30410-5
Mitchell, Jon P (2003) Looking Forward to the Past: National Identity and History in Malta. Identities: Global Studies in Culture and Power, 10 (3). pp. 377-398. ISSN 1070-289X
Mitchell, Jon (2002) How Modern is the Mediterranean? Journal of Mediterranean Studies, 12 (1). pp. 1-22. ISSN 1016-3476
Mitchell, Dr Jon, ed. (2002) Journal of Mediterranean Studies. special issue on Modernity in the Mediterranean, 12 (1) (12 (1)). Unset.
Mitchell, Jon P (2002) Ambivalent Europeans: Ritual, Memory and the Public Sphere in Malta. Routledge, London. ISBN 9780415271530
Mitchell, Jon P (2002) Corruption and Clientelism in a 'Systemless System?': the Europeanization of Maltese Political Culture. South European Society and Politics, 7 (1). pp. 43-62. ISSN 1360-8746
Armstrong, Gary and Mitchell, Jon P (2001) Players, Patrons and Politicians: Oppositional Cultures in Maltese Football. In: Fear and Loathing in World Football. BERG.
Mitchell, Jon P (1998) The Nostalgic Construction of Community: Memory and Social Identity in Urban Malta. Ethnos, 63 (1). 81 - 101. ISSN 0014-1844
Mitchell, Jon P (1998) Performances of Masculinity in a Maltese Festa. In: Recasting Ritual: Performance Media Identity. European Association of Social Anthropologists . Routledge, London, UK, 68 - 94. ISBN 9780415182805
Mitchell, Jon P (1998) A Providential Storm: Myth History and the Story of St. Paul's Shipwreck in Malta. [Image]
Mitchell, Jon P (1997) A Moment with Christ: the Importance of Feelings in the Analysis of Belief. Journal of the Royal Anthropological Institute (Incorporating Man), 3 (1). 79 - 94. ISSN 0025-1496