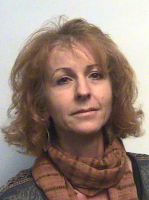 Dr
Diana Pritchard
Biography
Diana Pritchard, a Research Associate became affiliated to the Department in 2009. She obtained her PhD in Social Policy and Administration at the LSE in 1994 with an ESRC doctoral award. Previously she obtained an MSc in Social Anthropology at UCL, and a BSc honours degree in Anthropology and Environmental Biology.
She has ten years over experience of applied biodiversity conservation in Latin America, working with local communities, indigenous organisations, and national and international partners, and bi- and multi-lateral organisations.
Between 1998-2012 she conducted various consultancies on social and environmental issues in Latin America for the UNDP, UN-Economic Commission for Latin America and the Caribbean, UNEP-WCMC, DIFD, SIDA, FINIDA, DANIDA, for international NGOs and CIMMYT-CGIAR.
Between 1994-97, she was visiting lecturer at Indiana University (Bloomington, USA) and assistant director for the Centre for Latin American and Caribbean Studies. She has since held visiting positions at the Universidad Centroamericana (Nicaragua) 1997-98, and the UNESCO Centre for Peace Studies at Universitat Jaume I (Valencia, Spain) 2005-2007.
Role
Research on the Mesoamerican Biological Corridor as a case of grabbing the green.
Community and Business
During her work in Latin America, Diana developed alliances with private landowners, investors and transnational companies under the auspices of corporate, and donor promoted, social and environmental responsibility.
Since 2006 she has been a volunteer mentor for the Kent Refugee Action Network, providing support for young unaccompanied asylum seekers in the UK.
Since 2012 she has been on the board of PasoPacifico: http://www.pasopacifico.org/