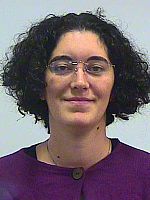 Ms
Cemre Erciyes
Biography
Jade Cemre Erciyes is a Post Doctoral Research Fellow at the Sussex Center for Migration Research; Scientific Coordinator at the Center for Strategic Studies under the President of the Republic of Abkhazia and Lead Researcher at the Sociological Research Lab (SocLab), Abkhazia. As a sociologist and social-statistician, she has expertise on Turkey and the Caucasus region. She has spent 10 years living in Abkhazia, learning the local languages, organizing trainings for young researchers and doing research on a variety of topics from agricultural development to traditions and customs of Adyghe-Abkhaz culture, from health releated development to socio-economic development policy research. She has written her master thesis based on fieldwork in Adyghea, Russian Federation. The work was entitled Life Standard in The Post-Soviet Context: The Case of the Republic of Adygea. As an undergraduate student at METU, a research assistant at the Center for Black Sea and Central Asia (KORA) and as consultant to various policy making state instutions, local and international NGOS, DFIs; she has worked in over fourty research projects mainly in Turkey but also in Abkhazia, Azerbaijan, Romania, and UK on topics ranging from migration, development, culture, education, health, political participation, human rights... Her PhD dissertation she completed at Sussex in 2014 was entitled "Return migration to the Caucasus: the Adyge-Abkhaz diaspora(s), transnationalism and life after return". In 2013 she has won the MIREKOC Migration Research Grant for Post Graduate Students and the KAFDAV Family History Writing Competition. In 2014-2016 she worked as a policy consultant in Abkhazia's Socio-Economic Strategy till 2025 project with a special focus on diaspora engagement for socio-economic development in Abkhazia.
Role
2015-2017 - Post-Doctoral Associate SCMR
2013-2014 - Convenor: Culture Across Space and Time (CAST) (V3049); Cultural Studies - School of Media, Film and Music
2010-2014 - International Student Ambassador
2013 - Coordinator of the Society of Turkey
2011-2013 - Researcher at the Institute of Development Studies
2011 - AT in SPRU - School of Business, Management and Economics
2010-2011 Student Rep of Research Students (Migration and Geography)
2010-2011 School Rep (Global Studies)
Qualifications
2010-2014 University of Sussex, Migration Studies, PhD.
2007-2008 Abkhazian State University, Language Preparatory School for Russian and Abkhazian, Sukhum, Republic of Abkhazia
2003-2006 Middle East Technical University, Social Sciences Institute, Eurasian Studies MS Program
2000-2003 Middle East Technical University, Minor Studies in the Statistics Department
1999-2003 Middle East Technical University, Arts and Sciences Faculty, Sociology Department, Ankara, Turkey