Online Reading Lists Training Sessions
By: Ciaran Clark
Last updated: Wednesday, 30 August 2023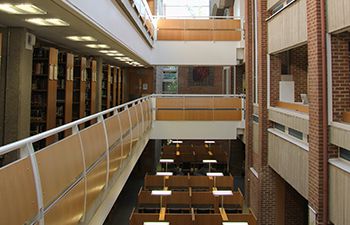 Online Reading Lists Training Sessions are perfect for all academics of the University of Sussex who want to learn how to create, populate and update their Online Reading Lists with literally minimum time and effort.
The training sessions cover a range of essential topics, such as:
how to find, link and update your existing list;
how to create a brand-new list from scratch;
how to add readings directly from the library catalogue;
how to request new readings, eBooks, and digitisations.
Register today in one of our monthly sessions and join us for this great opportunity to improve your transferrable skills on how to enhance your teaching experience and further support the learning experience of students!
Upcoming training dates:
Thursday 7 September, 11am-12pm
Monday 18 September, 11am-12pm