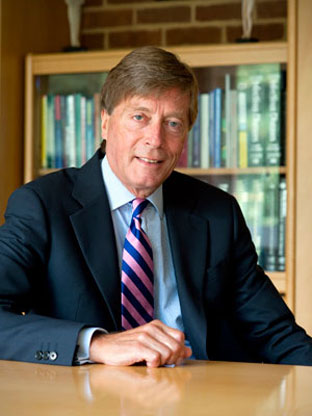 You need javascript to hear the audio via the JW player. Alternatively, download the
mp3 file
.
Professor Michael Farthing
Professor Michael Farthing, Vice-Chancellor 2007 - present.
Transcription
I say from time to time that we've got to be very observant of the space from which we've come but at the same time we have to present a new vision for the university, we can't just say it's the vision of the 60s. And we have to have a new vision, and I think that new vision is in some ways a broader vision, it's a more regional and international vision, it's perhaps a vision where the university is more engaged with the rest of life than just being its pillars of academic wisdom, it looks to applying a bit more what it does. And in just bald, bare facts, I would like to see the university back up into the top 10 of British universities and certainly within the top 100 of universities worldwide - possibly higher and I think that's achievable. I think that's truly achievable and I think it could well be achievable by the end of our strategic plan in 2015, but you know time will tell and goodness knows what's going to come round the corner and bite our head off, who knows... and that's what I would like the university to be in terms of its peer group. In terms of what it is in itself, I would like to think that it will continue to produce... well informed, creative, innovative thinkers, people who are going to continue to offer leadership in society and not just go out and do a job but people who - in some way we are beginning to prepare them to take on leadership roles in society and to take forward the culture and ethics and in some ways some of the radical thinking that this university has been known for.