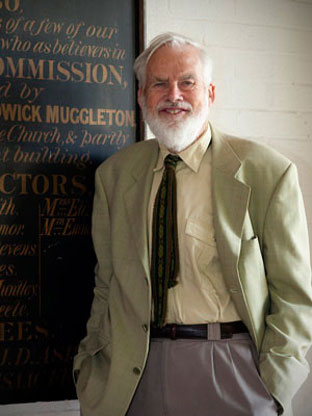 You need javascript to hear the audio via the JW player. Alternatively, download the
mp3 file
.
Professor Willie Lamont
Professor Willie Lamont joined Sussex in 1966 as a Lecturer in History and Education. He retired in 1999.
Transcription
Well the first exhilarating thing for me really was I'd been in Aberdeen and I'd got out of the blue before I came to Sussex a communication from a Sybil Oldfield, who was a lecturer in English. And she'd picked up on the grapevine that there was a seventeenth century historian coming. So she said she had the idea of starting a course on English literature and the Civil War. And then we corresponded and we'd never met and this to me was astonishing. Astonishing that somebody should just approach me. I mean she knew I was going to come in the summer and was already planning and we discussed things, but we still hadn't met. And the thing I couldn't get my head around was that I'd been a student at the University of London where they change the syllabus about once every two hundred years or something. And here it was "Let's start a course", and of course the course would have to be approved, all that kind of thing. But there was this tremendous openness and I taught with her the course 'English Literature and the Civil War' and eventually we, a book came out of it in the Everyman series. Unfortunately this was just at the time when student demand for this particular course slackened. So Sybil and I never had the chance of teaching the course from the book that we wrote together. But other people said they enjoyed it. It was a little galling. But that was part of the excitement of Sussex.