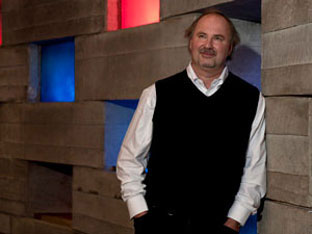 You need javascript to hear the audio via the JW player. Alternatively, download the
mp3 file
.
Rev'd Canon Gavin Ashenden
The Rev'd Canon Gavin Ashenden, University Chaplain since 1989.
Transcription
One of the more subtle but very important elements that was borne into this Sussex creation of chaplaincy was the insistence that interdisciplinarity should apply spiritually as well. And so there was a great emphasis on ecumenism and what that meant was that the chapel would physically and artistically represent both Protestantism and Catholicism and all the stages in between. And the chapel itself was in the form of an oasthouse which has all kinds of resonances of East Sussex agriculture, nurture, feeding, resonances that go way beyond the spiritual and translate into the physical and the intellectual as well.