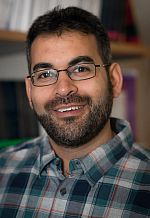 Robin Banerjee
Robin is a Professor and Senior Lecturer within the School of Psychology at the University of Sussex.
Robin directs the CRESS (Children's Relationships, Emotions, and Social Skills) research lab at Sussex which investigates children's social and emotional development, and involves close working partnerships with practitioners and policymakers in the areas of education and mental health. Recent studies have examined the social and emotional dimensions of school ethos, factors involved in peer acceptance, rejection, and bullying, the social and cognitive processes involved in childhood social anxiety, the psychosocial development of children in the public care system, and the connections between consumer culture and well-being in school children. A core applied focus of the CRESS lab is the development and evaluation of strategies to support young people's social and emotional functioning.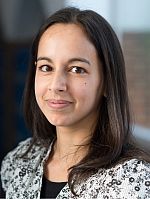 Hester Barron
Hester is a Senior Lecturer in the Department of History at the University of Sussex.
Hester's monograph, The 1926 Miners' Lockout: Meanings of Community in the Durham Coalfield (OUP, 2010) investigated attitudes to collective behaviour and the way in which miners, their wives and their children conceptualised their class and community. More recently, she has focused more directly on the history of childhood and has published articles and taught specialist modules related to this. She is currently co-editing (with Claudia Siebrecht, Sussex) a volume for publication entitled Raising the Nation: Parenting and the State in Britain and Europe, 1870-1950 and her next monograph, currently in the early stages of preparation, has the working title 'Classroom Communities: Negotiating Social Identities in London's Elementary Schools, 1918-39.'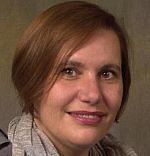 Janet Boddy
Areas of research interest: child and youth welfare; cross-national methodology; family studies; rsearch ethics; social pedagogy; social work
Janet is Co-Director for the Centre for Innovation and Research in Childhood and Youth (CIRCY), Professor of Child, Youth and Family Studies, and Course Leader for the BA in Childhood and Youth: Theory and Practice.
Janet's research is concerned with family lives and services for children and families - in the UK and internationally. Recent research includes 'Beyond Contact', a four-country European study of work with families of children placed away from home, and 'Everyday Lives and Transitions to Adulthood', a study of the everyday lives of young people in care in England and France which was funded by the European Commission. Janet's research in Europe also includes studies examining social pedagogy as a model of education for work with children and families in continental Europe.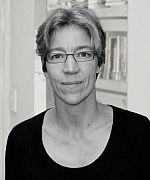 Anne-Meike Fechter
Meike is a Senior Lecturer in the Department of Anthropology at the University of Sussex.
Meike's research interests broadly fall into the fields of migration and different forms of mobility, and how these play out in relation to gender, family, and working lives. Her doctoral work focused on Euro-American expatriates (Transnational Lives: Expatriates in Indonesia, Routledge 2007), and more recently, she has researched international aid workers as mobile professionals (Inside the Everyday Lives of Development Workers, Kumarian 2011). She also has an emerging interest in everyday moral practices (The 'good' child: anthropological perspectives on morality and childhood, Journal of Moral Education, 2014). Her regional area of expertise is South East Asia, especially Indonesia and Cambodia. Meike designed the MA module, Anthropology of Childhood, which brings anthropology students and those working on childhood together in interdisciplinary conversations.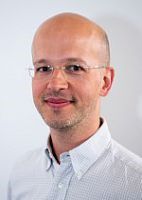 Nuno Ferreira
Areas of research interest: Human rights; discrimination law; European law; children's rights; asylum and refugee law

Nuno joined the University of Sussex as a Professor of Law in 2016. Previously, he was a Senior Lecturer at the University of Liverpool (2012-16) and Lecturer at the University of Manchester (2006-12). He has also been a Visiting Professor at Wuhan University (China) and the School of Law of the University of Lisbon (Portugal), as well as a guest scholar at the University of Girona (Spain) and the Raoul Wallenberg Institute of Human Rights and Humanitarian Law (Sweden).

Nuno did his undergraduate law studies at the University of Coimbra (Portugal) and University of Bologna (Italy), and is a member of the Portuguese Bar. He worked as a legal consultant at the Legal Affairs and Litigation Department of the Portuguese Securities Market Commission (CMVM), and as a research fellow at the Centre of European Law and Politics at the University of Bremen (ZERP) (Germany). He carried out his doctoral studies at the University of Bremen, where he obtained his Dr. jur. title (summa cum laude).

Nuno is a Horizon 2020 ERC Starting Grant recipient, leading the project SOGICA - Sexual Orientation and Gender Identity Claims of Asylum (2016-2020), and co-director of the Sussex Centre for Human Rights Research.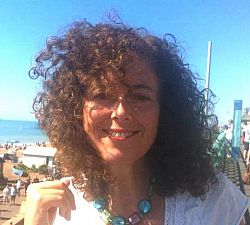 Michelle Lefevre
Areas of research interest: Social work practice; communication; child protection; relationship-based practice; social work education; therapy; psychosocial research methods.
Michelle is Professor of Social Work, Academic Lead for Impact in the School of Education and Social Work, and Co-Director of CIRCY. Michelle formerly practised as a social worker and arts psychotherapist, particularly in the field of child protection, grounding her research interests in professional work with children. Michelle is Editor-in-Chief of 'Child and Family Social Work', regional co-ordinator for the Centre for Social Work Practice, and convenes the European Social Work Research Association Special Interest Group on social work with children and families across Europe. Michelle was awarded a National Teaching Fellowship in 2015.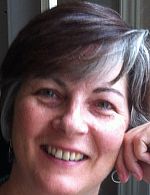 Jo Moran-Ellis
Areas of research interest: sociology of childhood; agency and social competence in childhood; intergenerational relations of care and participation; state-child relations.
Jo is Professor of Sociology and Head of the Department of Sociology at the University of Sussex.
Jo's research and theoretical work is concerned with questions of what it means to be agentic, thinking about agency as an interactional accomplishment embedded within ideologies and contexts of intergenerational relations and structures. She has examined the concept of agency in a number of settings in children's lives and is currently focusing on early childhood. Theoretically, Jo draws on social constructionism and actor network approaches to examine the intersections between ideologies, actions and materiality. Ultimately, Jo's goal is to integrate insights and findings from childhood sociology back into )adult)mainstream sociological debates on the nature of society and social structures.
Tweet: Walker, believer in leisurely recreation, eternally curious, puruser of wines, reader of crime fiction, sea-watching enthusiast.
Rachel Thomson
Areas of research interest: Transitions and the lifecourse; young people's sexual cultures, qualitative longitudinal methods, digital childhood
Rachel is the founder and former Director of the Centre for Innovation and Research in Childhood and Youth (CIRCY) and Professor of Childhood and Youth Studies. She is a sociologist by discipline and has worked at the University of Manchester, the National Children's Bureau, London South Bank University and the Open University. She is a methodological innovator and is especially interested in capturing lived experience, social processes, and the interplay of biographical and historical time.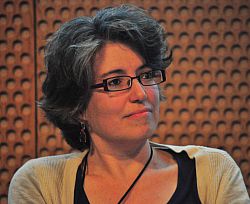 Pam Thurschwell
Areas of research interest: the history and representation of childhood and adolescence in the 20th-21st century; queer theory; time travel; psychoanalytic theory and history; the contemporary novel; popular music studies and the study of fandom
Pam is a Senior Lecturer in English at the University of Sussex and the author of Literature, Technology and Magical Thinking, 1880–1920 (Cambridge University Press, 2001) and Sigmund Freud (Routledge Press, 2000; second edition, 2009). She is the co-editor with Leah Price of Literary Secretaries/Secretarial Culture (Ashgate Press, 2005); with Nicola Bown and Carolyn Burdett of The Victorian Supernatural (Cambridge University Press 2004), and with Sian White of a special issue of Textual Practice on Elizabeth Bowen (2013). She has written on a wide variety of writers and artists including Bob Dylan, George Eliot, Elvis Costello, Henry James, Bruce Springsteen, Billy Bragg, Morrissey, and Daniel Clowes. Her most recent articles are on Carson McCullers and Toni Morrison in English Studies in Canada 38:3-4, and Freud and Willa Cather in Blackwell's Concise Companion to Psychoanalysis, Literature and Culture (eds. Laura Marcus and Ankhi Mukherjee).
In July 2014, she organised a one-day symposium on the album and film Quadrophenia via the Centre for Modernist Studies at the University of Sussex. She is currently working on a book manuscript on modern adolescence and time travel, called Keep your Back to the Future: Adolescent Time Travel across the 20th Century.